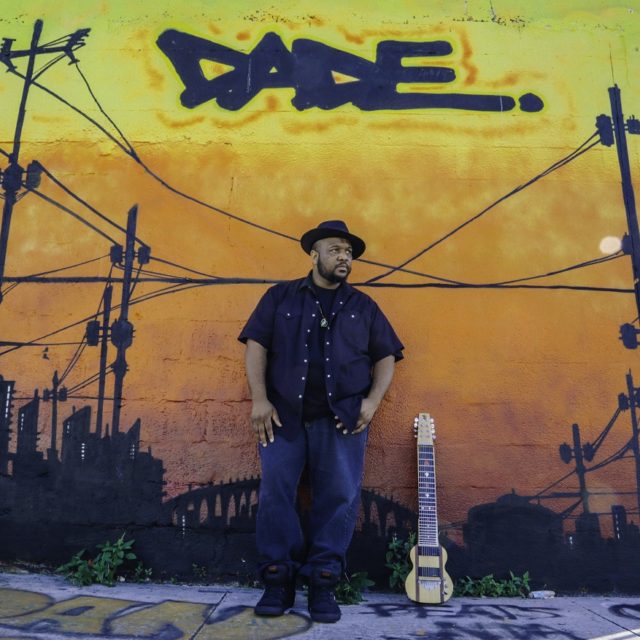 Roosevelt Collier
Soft spoken by nature, South Florida-bred Roosevelt Collier does his hollering on the pedal steel guitar. Brought up in the "sacred steel" tradition of the House of God Church, Roosevelt built his reputation alongside his uncles and cousins in The Lee Boys, known for their spirited, soul-shaking live performances.Seated front and center, "The Dr." leaves an indelible mark on listeners, flooring audiences with his lightning-fast slide work on the pedal steel.
At festivals, he is a regular "Artist at Large," performing alongside many of music's most prestigious acts, from the Allman Brothers, Tedeschi-Trucks, Los Lobos , the Del McCoury Band and countless others. In 2017, Roosevelt debuted his new project Bokanté – a "World Music All-Star Band" created by Snarky Puppy founder Michael League and featuring the vocals of Malika Tirolien.
As a bandleader, Roosevelt leads his world famous "get-downs" featuring a mixture of "superstars and church folk", his own "Jimi Hendrix Experiment"-style all-star trio, and in 2018 will release the long-awaited Roosevelt Collier debut record, featuring an incredible mixture of blues, gospel, rock, and funk all rolled up by producer and bandmate Michael League.
For more info, visit his website https://www.rooseveltthedr.com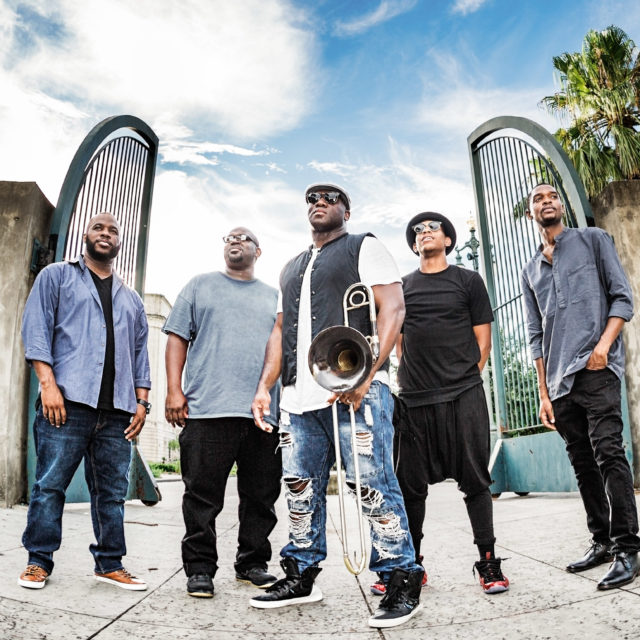 Big Sam's Funky Nation
When you think of New Orleans, the city's foremost flambeaux-lit traditions of Mardi Gras, Bourbon Street, voodoo, Po' boys, beads, gumbo, and second line undoubtedly come to mind. You can also count Big Sam's Funky Nation amongst those NOLA treasures.
Known for a boisterous blend of funk, jazz, rock, and hip-hop, nothing short of seismic live "experiences," and a whole lot of Southern charm, Big Sam's Funky Nation might very well be The Big Easy's best kept secret. No other place could birth such an undeniable, unpredictable, and downright unique collective.
Against the backdrop of Crescent City, the group released five fan favorite albums and quietly developed a devout following. Powered by jaw-dropping technical talent and uncontainable energy on stage, their performances have become the stuff of legend. Big Sam ensures you're not just a part of the crowd, but "a part of the show dancing and singing along." Beyond standout sets at the likes of Voodoo Music + Experience and New Orleans Jazz & Heritage Festival, the boys have performed at Bonnaroo, SXSW, and Austin City Limits, to name a few. For more info, visit their website https://www.bigsamsfunkynation.com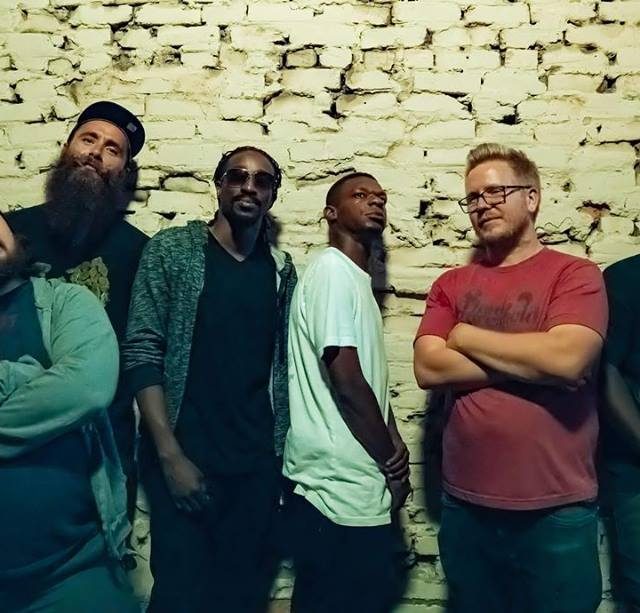 Universal Green
Universal Green is a Progressive Hip-Hop band from Jacksonville, Florida. They've shared the stage with everyone from independent artists such as Astronautalis,to Hip-Hop legends, Too Short and Scarface. Their music ranges from rhythm and blues based songs to reggae, rock, and a myriad of other styles. The diverse backgrounds of each member lend their voices to create the unique sound and atmosphere of the band; evoking everything from breakbeats to gypsy music. For more info, visit their website http://www.IamUniversalGreen.com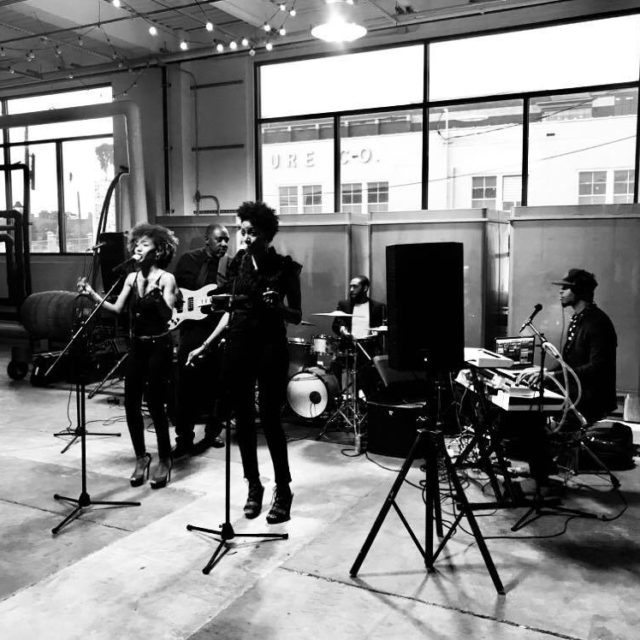 Groove Coalition
Based in Jacksonville, Florida, The Groove Coalition is quickly becoming the "go to" band for funk, soul, jazz, r&b and neo-soul. Formed out of the necessity to keep the music simple, danceable and undeniably groovy, The Groove Coalition strives to give it's listener an memorable musical experience.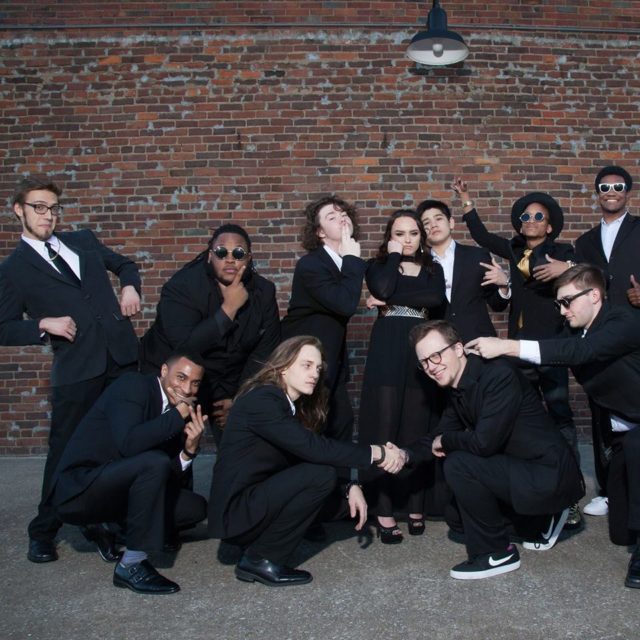 The Broomestix
The Broomestix are an R&B/Soul/Funk Jam Band out of the Nashville area; an exceptional group of musicians with an irresistibly funky rhythm section, stand-out vocalist, and tight, in-your-face, enormous horn section whose sound engages their audiences with irresistible rhythms and provides a unique introduction to emerging, right-now talent.
Audiences all over the country rave about the explosive talent and creativity of their live shows. Broomestix members all live within the creative aura of Music City, but their music is their own, taking inspiration from funk, soul and jazz icons way before their time. You might find them at various music festivals and venues around the country, playing new original music all the time. Their recent accomplishments include, their newest recording, "Running From the Law," two appearances on PBS Nashville's show, "Music City Roots," and the well earned love of many fans around the country. None of the members are over 22, and many are childhood friends. Young, yes they are. But skillful, exuberant talent has no limits. Enjoy the Broomestix, for an unforgettable musical experience.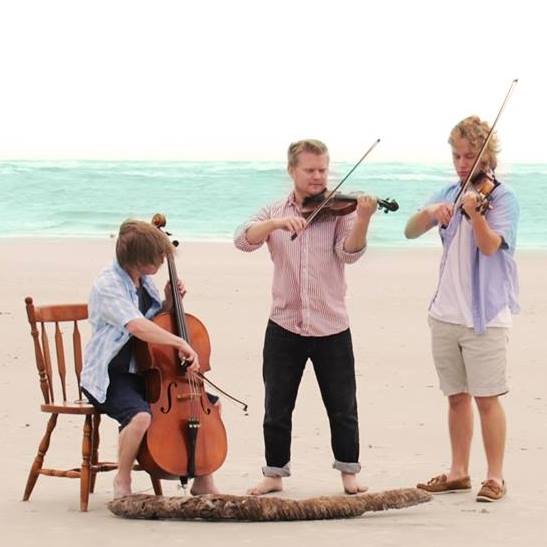 Super Martin Bro
We are the Super Martin Bros! We believe in the power of music and media to impact lives and change the world. We make instrumental and vocal covers of everything from video games and pop songs to anime and film soundtracks, as well as writing our own original music.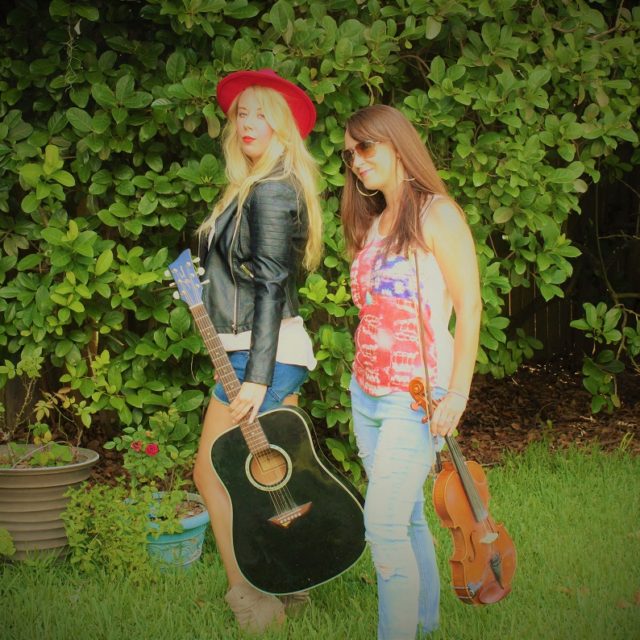 Rebecca Day & The Crazy Daysies
Rebecca Day is an independent singer-songwriter-performer. She spends her time writing and performing a blend of Country, Americana, and Blues music she grew up listening to and falling in love with. With her guitar, a persistent passion, and lifelong dream, she has played music across the US, garnered international media attention, and has released an EP, several singles and most recently a full length album with her fiddle-playing sister, called Mile Markers.
Rebecca brought Jen on-board officially in 2013, after they began co-writing together. Rebecca combined her fiery vocals and acoustic guitar with Jen's harmonies and swampy viola-fiddle stylings and formed The Crazy Daysies.
Rebecca Day and The Crazy Daysies have performed for live music venues, festivals, and events in South Carolina, Georgia, Texas, Florida and more.
They have had the honor of opening for bands such as Bella Donna Project, and have performed at the Coral Sky Amphitheater in West Palm Beach, FL for VIP lounge members during a Tim Mcgraw tour date.
When the girls aren't working they spend their time helping out animals in need, a passion instilled in them from a young age. Through their efforts, they've raised thousands of dollars and have helped several Florida-based animal shelters and clinics.
For more information, check out thecrazydaysies.com.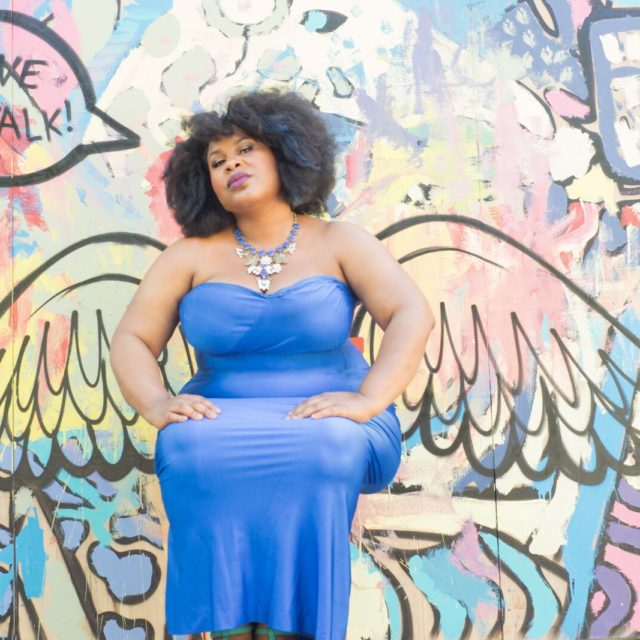 MJbaker
MJbaker is an independent singer/songwriter living in Jacksonville, FL who possesses a timeless elegance that mesmerizes her audiences. Whether performing solo or with her band, she exemplifies everything that superstars are made of. Belting out soulful notes while playing her acoustic guitar, she has mastered the ability to communicate passion, love, hurt and a variety of emotions with little accompaniment. She released her first solo album, "Feel Somethin'", April 21, 2017. She uses the influences of artists such as Hall and Oates, India Arie, Jill Scott, Lauryn Hill, Billy Holiday, Joan Hart, Pat Benatar and the Dixie Chicks and many music genres like Country, Soul, Jazz, Gospel and Folk. She prefers not to be pigeon-holed into any one particular genre. MJ both excites and captivates her audience and is sure to capture audiences and fans for many years to come.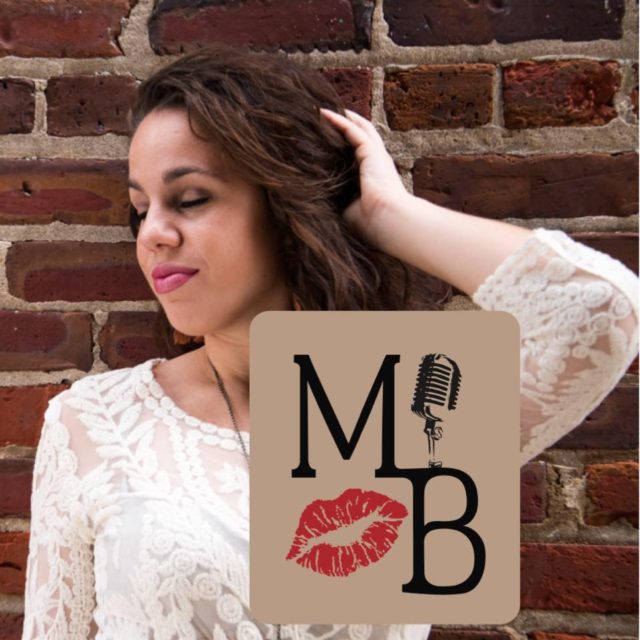 Melodist Brynn
Melodist Brynn wrote her first song at 11 years old. Music has always given her an outlet of expression for others to enjoy. Her music is a mix of the genres dearest to her, folk, blues, jazz, pop, ballad and slow rock. For more info, visit her website https://www.melodistbrynn.com/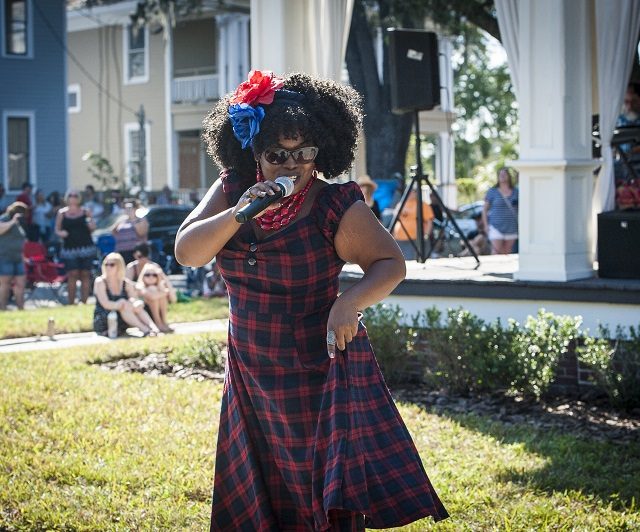 Mama Blue
Channeling music that speaks to the joy and pain of love, parenthood, and the social forces that influence all our lives, she sings directly to the audience, often joining them off stage to make the connection that much more intimate.
Born and raised in Historic Springfield, Mama Blue is a true homegrown talent.  As a graduate of the prestigious Douglas Anderson School of the Arts, she earned a scholarship to Jacksonville University, where she majored in vocal performance & musical theater.  Having performed at many notable events & festivals throughout Florida, the US & Europe, Mama Blue is also a lovely local treat at nationally acclaimed festivals such as Springing the Blues and Jacksonville Jazz Fest. Whether at Porch Fest in Springfield or the International Blues Challenge in Memphis, Mama Blue is a sure bet for a good soul stirrin'.
Akin to such legends as Aretha Franklin, Etta James & Nina Simone and bands like Earth Wind & Fire, Queen & The Stones, Mama Blue is a troubadour of our times. With a signature flower in her hair as the finishing touch to her visual flare, Mama Blue possesses a unique ability to reach people at the center of their souls.

King Eddie & the Pili Pili Band
King Eddie and Pili Pili have long been popular with the Northeast Florida music fans. Amongst the Reggae bands of the area they shine like a bright star with personality, great sounds, and undeniable audience appeal. Pili Pili, which was named after the Swahili word for "hot sauce", was a fixture at the Panama Bay Club and on the local concert circuit performing on the same bill with the Crusaders, Miles Davis, Spyra Gyra, Branford Marsalis and Third World, to name a few.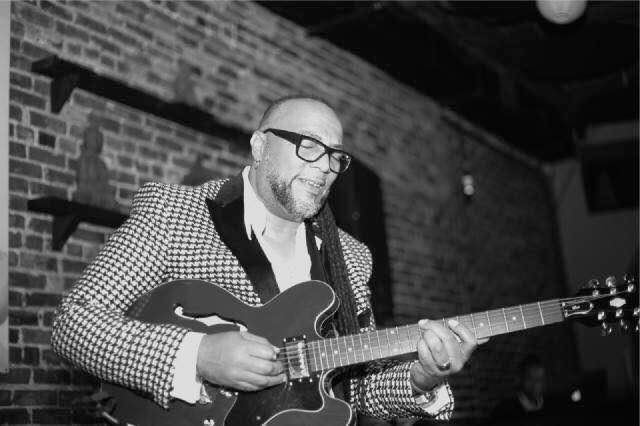 Eric Carter
Eric Carter was born to music, raised in South Florida and now resides in Jacksonville. At age 2 he started playing the guitar. He performed his first concert at the age of 13 and has been performing ever since. He has the opportunity to grace the stage with artists like Al Green, George Benson, Paul Jackson Jr and many others. Eric will take you back to the Blues of his ancestor's tyme, then bring you back to the twentieth century of Jazz.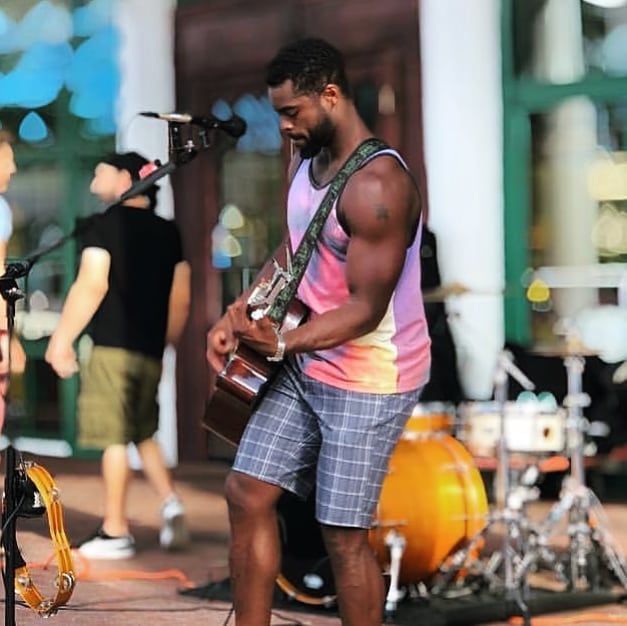 DiCarlo Thompson
Known locally by many as "D-Lo," DiCarlo is a fun-loving, high energy, performer who performs as a one man band. Making live music "loops" on the fly, he enjoys covering everything from 90s alternative rock, to laid back beachy tunes, and radio pop hits. If you like vocally driven tunes backed by guitar and beatboxing, you won't want to miss his performance.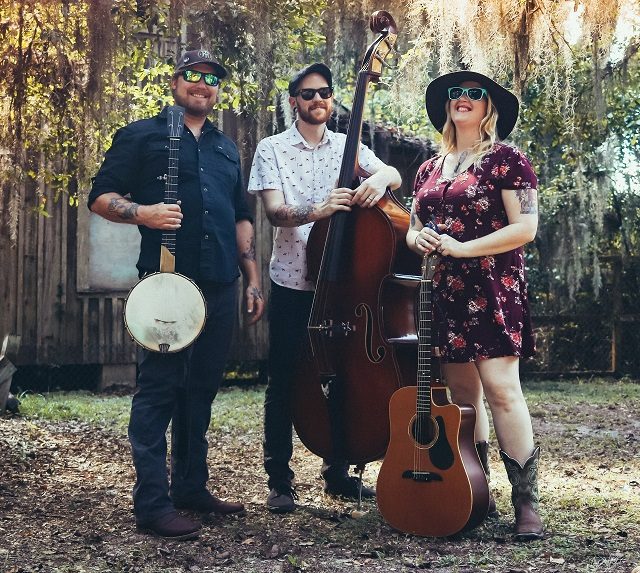 Cain't Never Could
"Cain't Never Could is a Jacksonville, Florida based string band playing a mix of country/folk originals and old-time Americana tunes with a southern swank.
Songwriter, Dinah sings lead, plays guitar and is known to play upright bass on occasion, Tim brings his claw hammer banjo style and Lewis plays upright bass, provides backing vocals and occasionally plays guitar.
This small group of friends brings a heartfelt sound based on truth, grit and southern values, built upon each of their unique influences."
Website URL is www.cnc-jax.com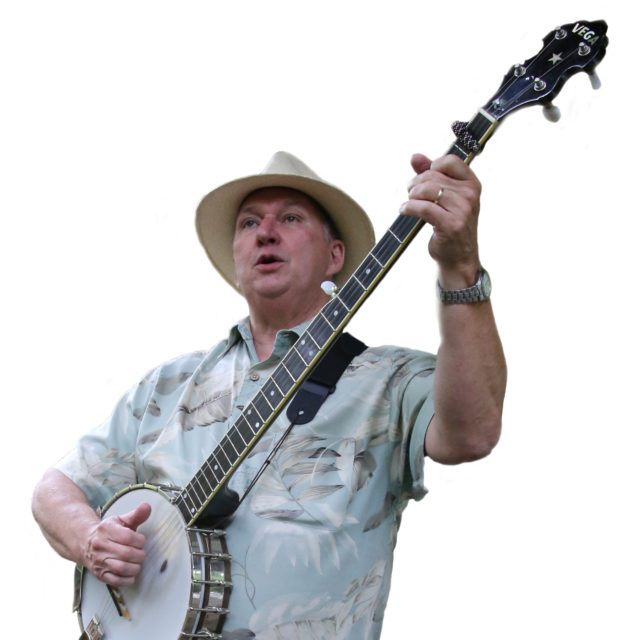 Al Poindexter
Al Poindexter is a singer songwriter who also plays several different instruments. But in the
Springfield area of Jacksonville, he is best known for being the opening act and master or
ceremonies for the Three Layers' Café Open mic night for nearly 7 years.
Accompanying himself with finger style guitar or bluesy bottleneck resonator guitar or open
back banjo, Al usually sings Florida songs of his own or by friends. Sometimes there's some old
timey blues tunes. Al has won awards for Florida Songs and Blues competitions and sometimes
teaches a class on North Florida Folk Music based on the book by Ron Johnson. Al plays
festivals, schools, and many libraries as his stories between the songs tell of history and
forgotten people and places around Florida.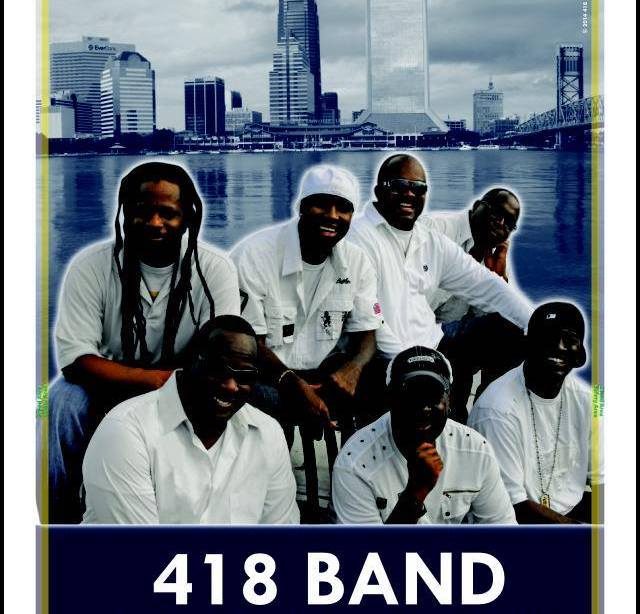 418 Band
Jacksonville, Florida's 418 Band is living proof that raw talent, ambition and hard work still predominate in a reluctant music industry. With a blossoming career that spans over 5 years, they have managed to garner a loyal fan base that supports them every step of the way. The most underlying factor in their distinctive sound is that the band consists of members from four (4) different Caribbean islands (Dominica, Jamaica, Antigua and the US Virgin Islands). This is the reason the band is so dynamic, energetic and brings a different flair of pulsating music to their fans.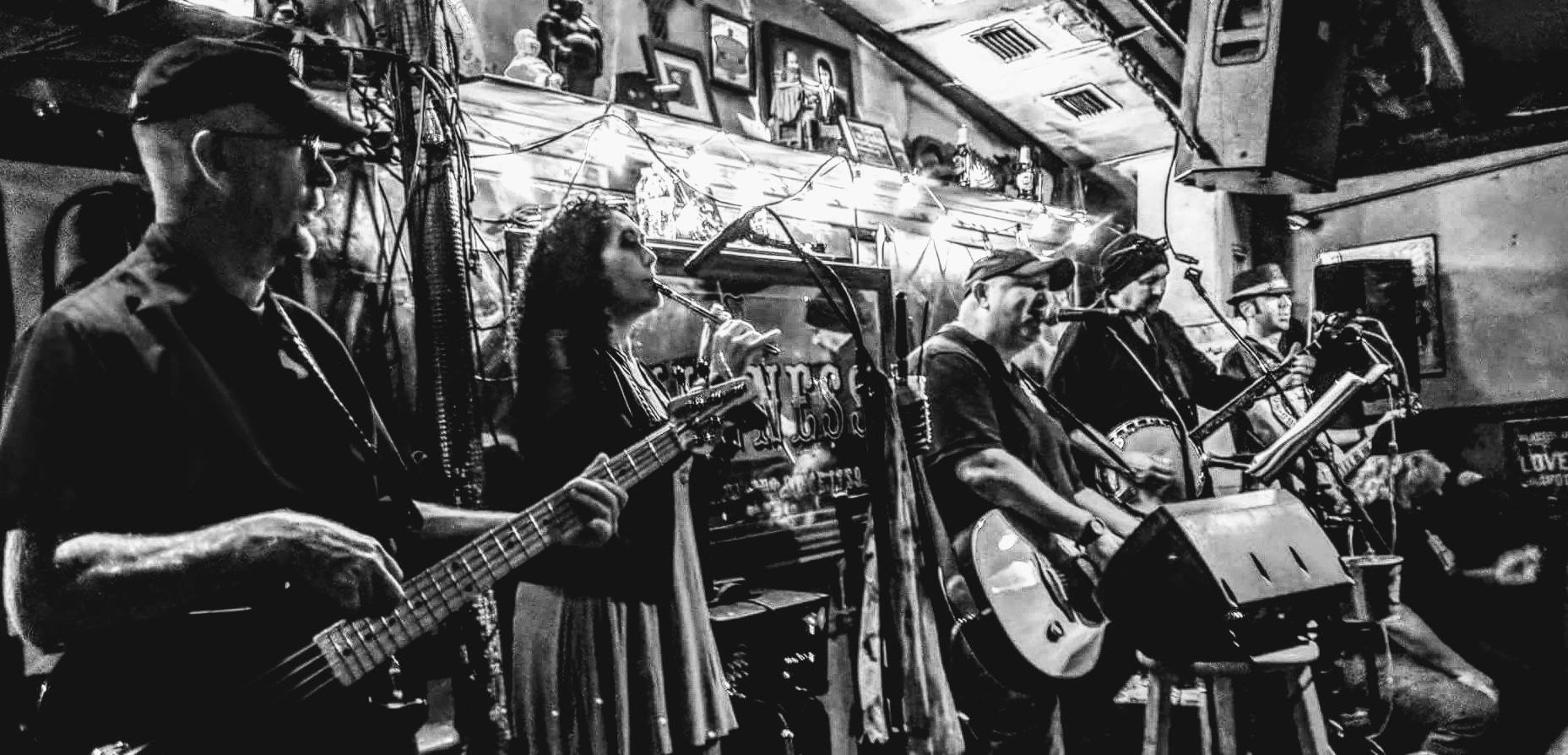 Spade McQuade
Spade mcquade from Belfast Ireland
Played with Irish rock band "energy orchard"
Toured with van Morrison, joe cocker and Steve Earle all over the world.. 5 albums on MCA records in the nineties.. moved to jax FL in 1997 and has been a constant performer in local establishments since arriving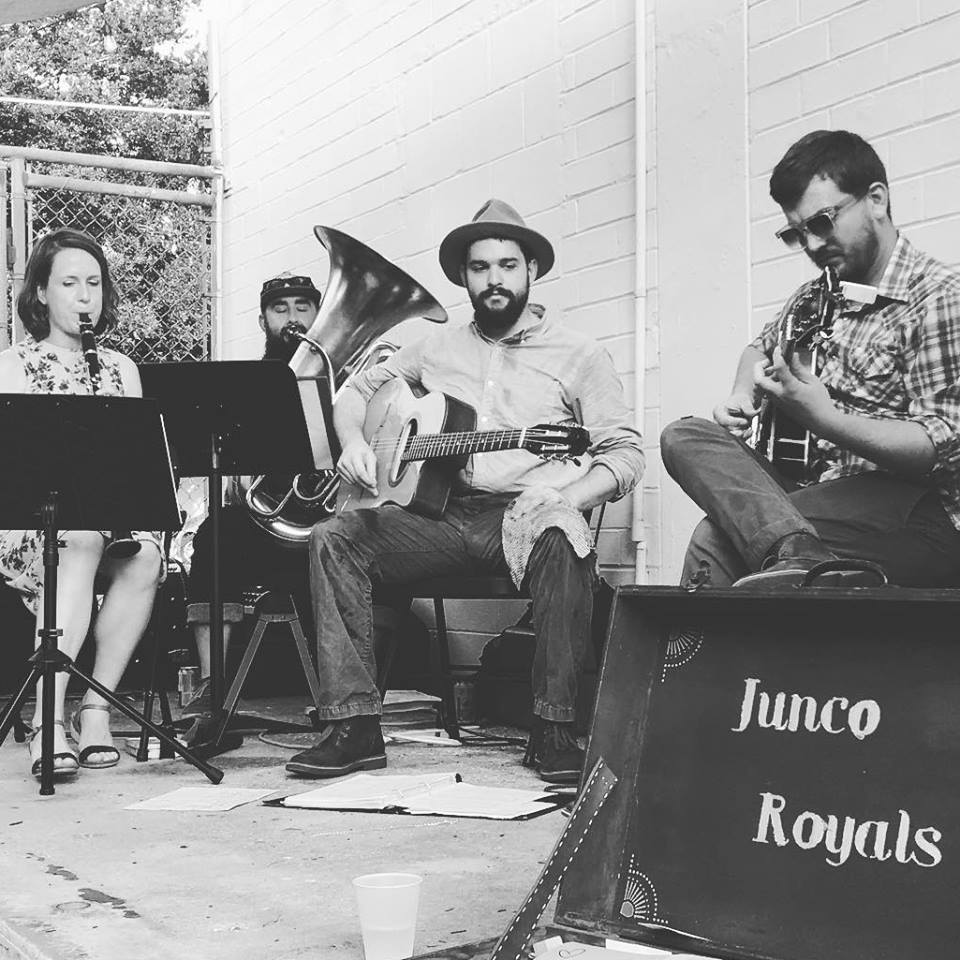 Junco Royals
Based out of Jacksonville Florida, The Junco Royals are a jazz band specializing in traditional New Orleans style Jazz, Gypsy Jazz and swingin blues tunes. Their stompin hot swing tunes and romantic ballads represent a a passion for the great american music styles that remain timeless and indicative of the South's musical identity.
Madison Taylor- Guitar/fiddle/vocals
Sean Clancy-Tuba
Molly Sweet- Clarinet/vocals
Murphy Griffin- Guitar/vocals

El Conjunto Tropical
El Conjunto Tropical is Jacksonville's local family Salsa Band. They perform a mixture of Salsa, Merengue, Bachata, Reggaeton, Vallenato, Cumbia, y Boleros. Their passion is to share their love of Latin music with everyone.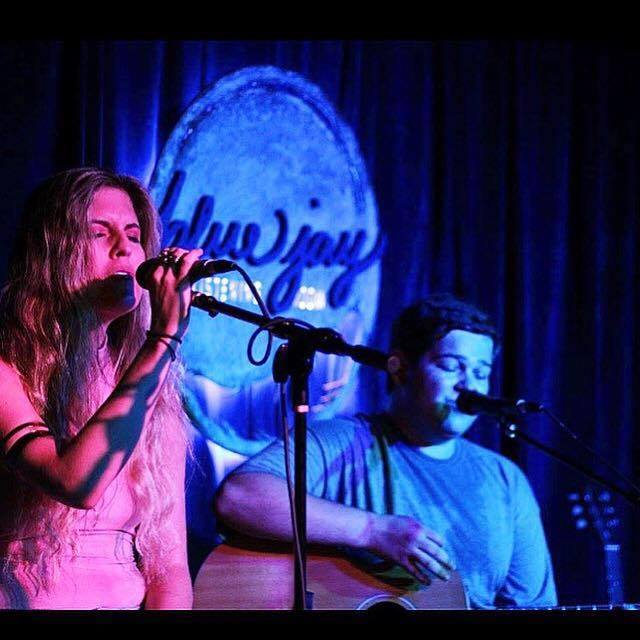 Chelsey Michelle Band
Chelsey Michelle is a vocalist from South Florida. She has a background in R&B, Soul, Funk, and Hip Hop. Her guitarist, Chris Underdal, comes from Winston Salem, North Carolina. He is influenced by Blues, Rock, Bluegrass, and Fusion. Together, they created "Chelsey Michelle Music." They bring an eclectic mix of tunes and styles to meet all genres and audiences. They are based out of Jacksonville, Florida, and perform around the region, playing a mix of covers and original tunes. They also perform as a trio and full band on select shows.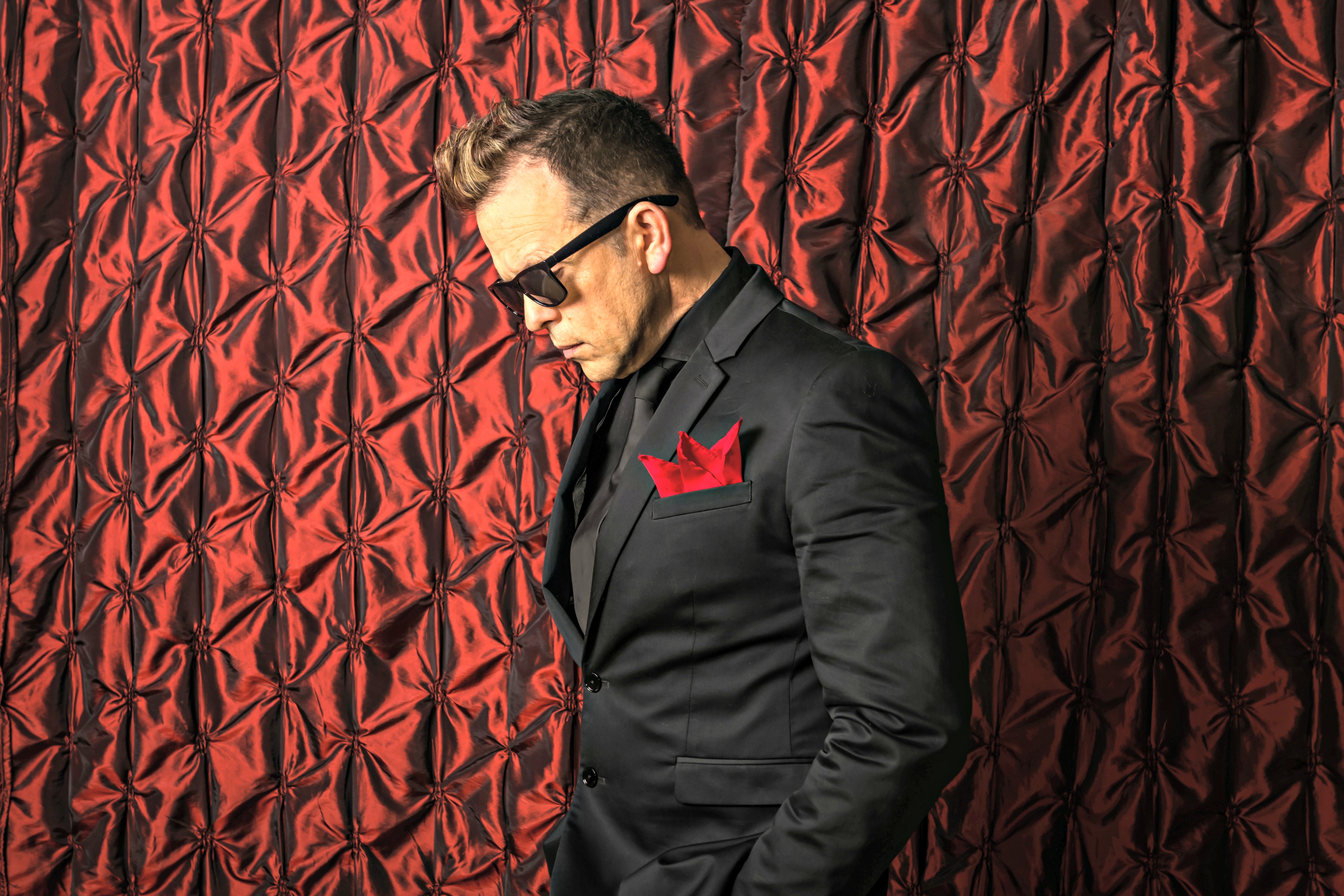 Chris Thomas Band
A native of Chicago and long time resident of Jacksonville, Florida, vocalist Chris Thomas has the style and swagger of Sinatra and the performance excitement of James Brown. A professionally trained and competitive dancer, he combines dance, vocal, and the best musicians in north Florida to deliver an unforgettable performance.