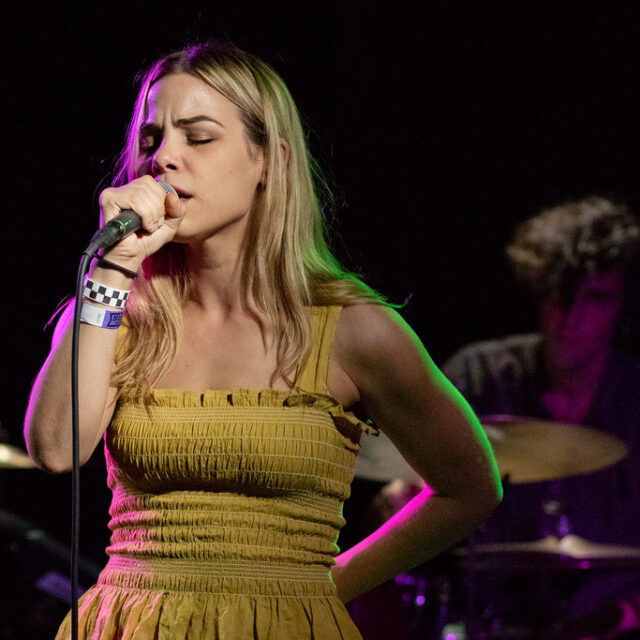 Maggie Koerner
Koerner grew up in Shreveport, LA and graduated from LSU Shreveport in 2009. While serving as a waitress in Shreveport, she uploaded performance videos to YouTube, catching the attention of producer and drummer, 
Brady Blade
. Blade produced Koerner's first album, 
Quarter Life
, in 2011.
[2]
 Shortly after, David Shaw of The Revivalists saw Koerner perform in Shreveport and convinced the singer to move to New Orleans. In New Orleans, Koerner wrote her second LP, 
Netural Ground
, and shortly after, caught the attention of the New Orleans-based funk band, 
Galactic
. Galactic recruited Koerner to be their lead vocalist for 2013 and 2014. She also recorded on the Galactic albums 
Carnivale Electricos
 and 
Into the Deep
. Koerner went on to perform with other acts such as 
Charles Bradley
, 
Trombone Shorty
, 
Widespread Panic
, and 
Gov't Mule
. She released her third solo work, 
Dig Down Deep
, on R'COUP'D/
Ninja Tune
 in late 2016. After a year solo touring in 2017 she signed to 
Concord Records
in 2018 and is releasing music on the label in 2019 and 2020. For more info, visit their website
https://www.maggiekoerner.com/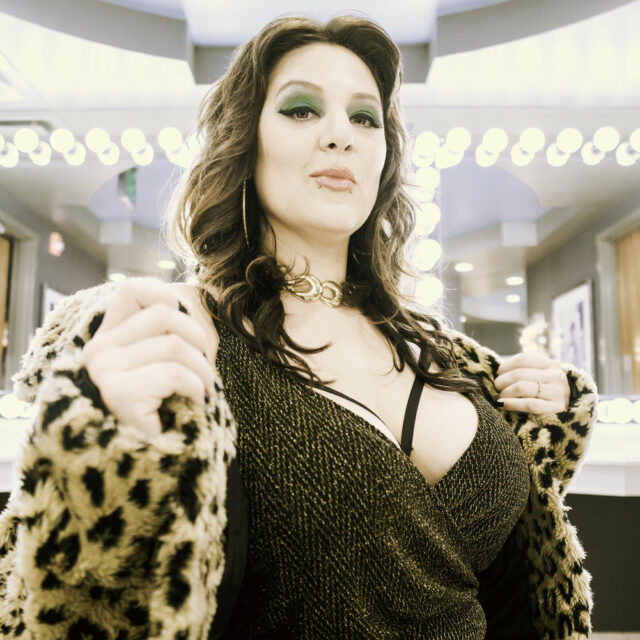 Alanna Royale
Alanna Royale makes classic-minded R&B and soul music for the modern age. It's a sound rooted in big melodies, blasts of brass, percussive punch, and old-school grooves, with songs that shine a light not only on frontwoman Alanna Quinn-Broadus' larger-than-life voice, but her songwriting chops, too. Check out more at https://www.alannaroyale.com/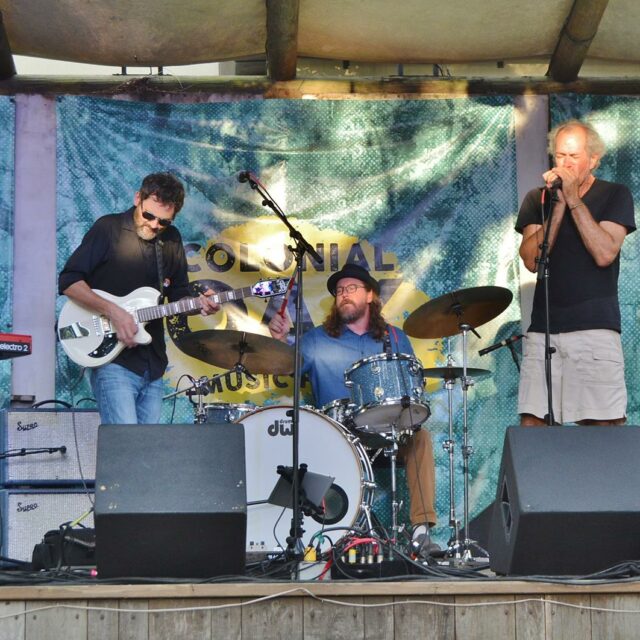 The Brent Byrd Band
Brent Byrd and his Band have been an integral part of the Northeast Florida music scene for nearly eight years. They have toured the U.S. and performed with many national acts to include TESLA (the band),  Jimmie Vaughan,  REO Speedwagon, JJ Grey, G. Love and Special Sauce, Donavon Frankenreiter and more.
Their "Raw Southern Soul Blues" sound is deeply rooted in American Music, and is reminiscent of artists such as The Allman Brothers, Jimi Hendrix, CCR and Bill Withers.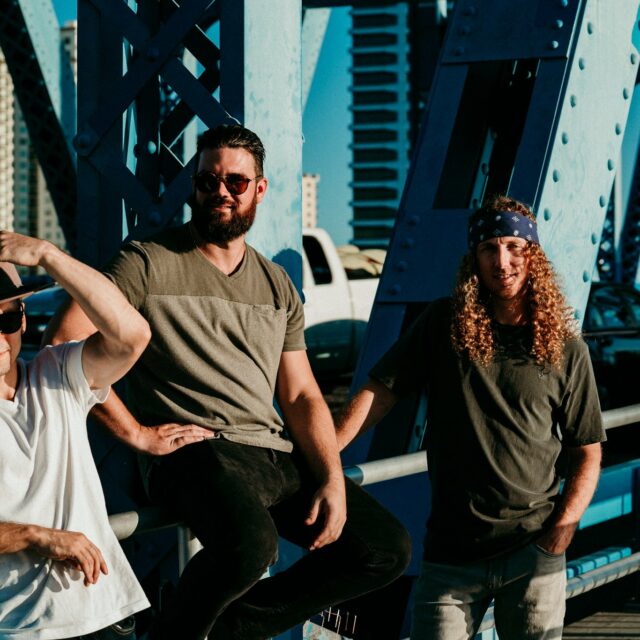 Honey Hounds
In 2012, Nick Izzard was a college dropout living in Orlando, pursuing music full time. The release of the debut single "Hole in One" solidified him as an authentic indie-blues artist, earning a loyal underground following. He continued to study the roots of blues and soul music, slowly reinventing his style and reemerging as N.W. Izzard.
In 2015, N.W. reconnected with hometown friend Tyler Watts, who was on the tail end of producing an adventure travel documentary, where Izzard was a featured artist on the soundtrack. Sharing a common vision, they began exchanging original songs and ideas while listening to their favorite blues records. In a few days time, songs like Howlin' Out, Sun's Gonna Shine and Down to Ride were born. Izzard introduced Watts to the art of busking, performing in the streets of North Central Florida before moving aboard Tyler's 46' sailboat and relocating to the Florida Keys. The duo spent the remainder of 2015 writing songs, playing the streets and refining their sound.
During that time, another childhood friend Nathan Ranew saw the N.W. Izzard duo performing at a music festival and convinced the boys to move to Jax Beach, where there were more opportunities for original music. In 2016 they "hit the ground running", earning residencies at Lynch's Irish Pub and other local venues, playing memorable performances at the infamous Freebird Live and continuing to build their cult-like following. Upon the release of their debut album "No Sleep", the band began evolving from a 2 piece into a power trio as Nate transitioned from manger to bass player, and the band from local stand outs to a regional touring act. The new addition brought forward a new sound and subsequently a new name, The Honey Hounds were born.
Following the 2017 release of their EP "Midnight Magic", the Honey Hounds continue to reenergize western music, embodying the rock n roll lifestyle while embracing the roots of soul and funk. Balancing between righteousness and the mysticism that surrounds the blues culture, they've come to represent the resurgence of a genre and the voice of a generation.
Currently the boys are touring and playing festivals though out the U.S. while preparing to record their next album.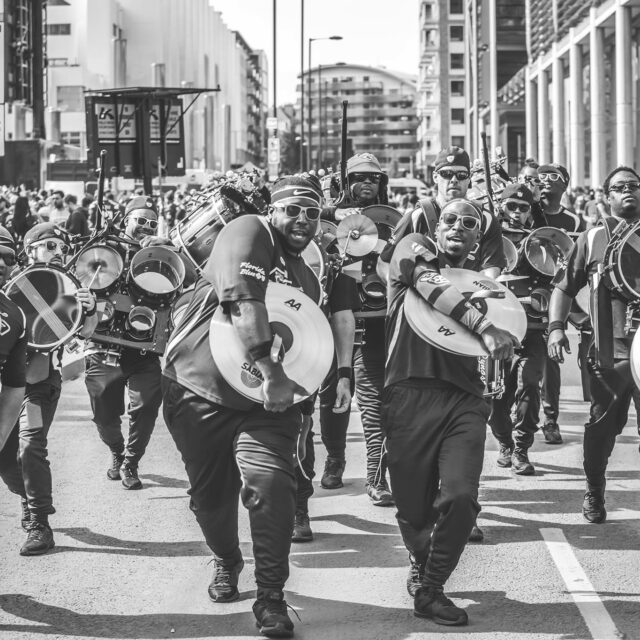 Jaguars D-Line
FEEL THE BEAT with the official drumline of the Jacksonville Jaguars. The D-Line is a group of some of the finest rudimental drummers in our area to provide the fans a gameday experience with visual and audio entertainment. Their original repertoire combines both tastes of drum corps and show drumline styles, integrating them into mainstream genres such as hip hop, latin, rock, and many others. Their awesome beats and stunning visuals pump up the crowd at tailgate parties, special event, and all home games. Be sure to also catch them after the games for their popular postgame session under the Budlight Party Zone.
The D-Line is a group of some of the finest rudimental drummers in our area to provide the fans a gameday experience with visual and audio entertainment.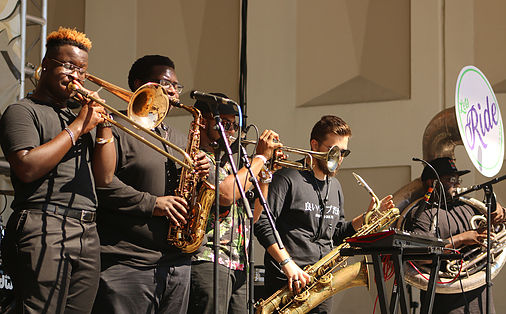 Let's Ride Brass Band
Based in Jacksonville, FL. Let's Ride Brass Band is bringing "That Duval Sound" to the rest of the world. Taking the form of a traditional New Orleans brass band and morphing it into a high energy sound that we like to call, THAT DUVAL SOUND. Founder, Paul Jackson Live, cast this 11 piece ensemble with young, experienced, talented and educated musicians. Our roster is professional and diverse. From intense training in classical, jazz, music theatre, and music theory, we have formed the perfect group for that "Let's Ride" sound. Adding that Real Brass to Hip-Hop, Funk & Jazz Fusion! ​The intensity of the band's energy is fueled by their desire to inspire others. The band understands that music is a universal language and it can be used to lift spirits, bring smiles, and move hips! While working on their original album, they have been "riding out" to all your favorite music. So "Let's Ride" Y'all!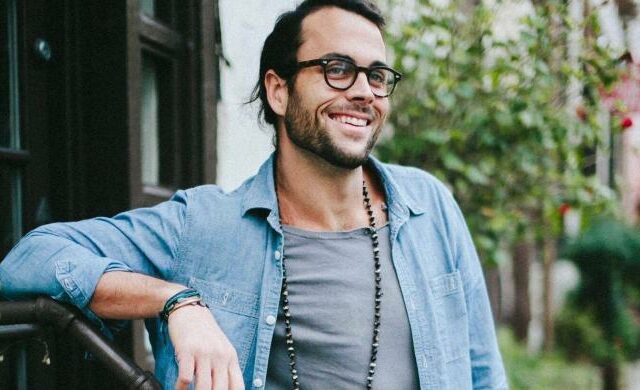 Tad Jennings
TAD JENNINGS, from Daytona Beach Is an American singer, songwriter, and producer known for his work in multiple genre, especially the alternative rock, hiphop, and pop genres. Tad Jennings is the modern, eclectic one-man band solo performer, musician, songwriter and multi-instrumentalist whose pioneering live show has ignited audiences across the world. In 2009 he released "Amsden" which made a powerful punch in the surf rock / alternative scene. His follow up sophomore release in 2011, "Artistic and Intellectual" was more on the alternative side of rock and showed an evolution of his sound. Jennings' third album, released in 2014 "Hiatus" was more of an " experimental pop alternative type thing." Jennings states, " It was a transitional period if you will." Rediscovering who he is, he humbly continues to inspire todays music industry by putting various twists on old favorites with his newly developed looping style. "It's like producing music live, on the fly" says Jennings'. His live show is an immersive experience as he creates songs sound by sound, layer by layer, reveal on reveal, loop on loop, one man building tracks that are as sonically massive as any full band setup or DJ set. He possesses a primal talent and has transformed it into music that captures the imagination of people from all walks of life and from every corner of the world.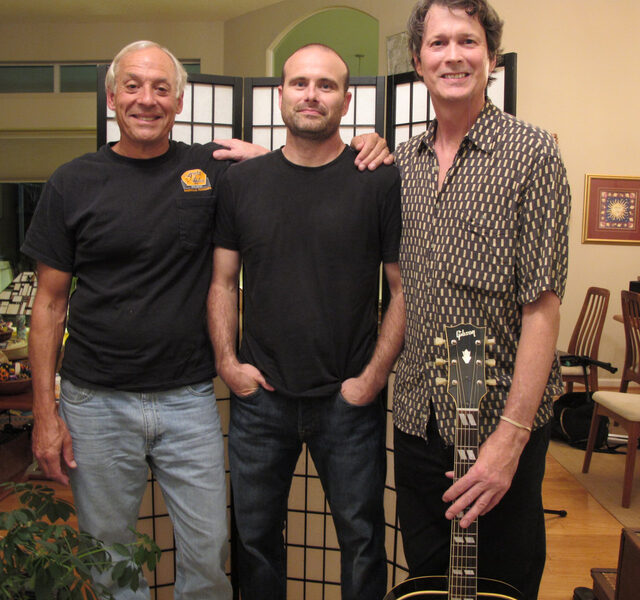 OUIJA BROTHERS
OUIJA BROTHERS are a Jacksonville Beach-based acoustic music trio.
Quiet enough to talk over, propulsive enough to dance to, and covering material varied enough to please all ages – Miles Davis to Wilco to the Grateful Dead to The Band to the Allman Bros to Jimi Hendrix-
OUIJA BROTHERS are available to play at private parties, restaurants, clubs, bars, weddings, benefits, palm-readings and seances. They recycle, and use their blinkers.
Inspired by tales of their distant cousin, the 9 fingered gypsy guitarist, Hasbro Ouija, and galvanized by a jam session where they conjured a blend of music that played itself, OUIJA BROTHERS pull 18 strings, and have 6 ears, 9 children, and 82 combined years of experience playing live music for human beings. They are 151 years old, altogether, and counting.

Beau & The Burners
Beau & the Burners are seasoned and professional musicians. Their style is deeply rooted in Rock & Roll, Blues, Rockabilly, Country, Western Swing and Bluegrass. If you are looking for a traditional rockabilly experience, look no further!
The Burners mix their own original compositions with revved-up, wreckless renditions of those classic tunes made famous by the legends – EDDIE COCHRAN, GENE VINCENT, CARL PERKINS, JOHNNY CASH, ELVIS PRESLEY, BUDDY HOLLY, JOHNNY BURNETTE and all the rest. They present a fine tuned show suitable for any audience and are particularly popular with the swing dance crowd.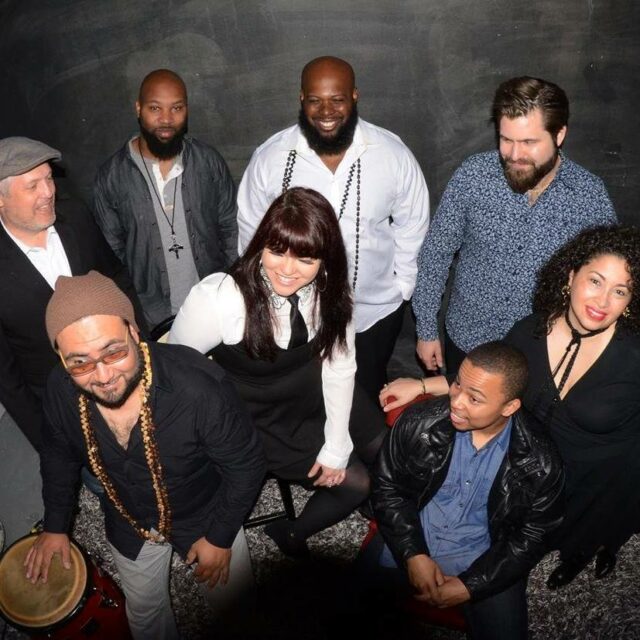 Kim Reteguiz & The Black Cat Bones
Music has the power to transport us to another time and place. Kim Reteguiz loves to harness that power with a broad audience of fellow music lovers and passionate musicians alike. Ever since a young age, Kim Reteguiz has found great joy and satisfaction in making music and sharing it with fans and people all over the world. Take a look around the site to get to know Kim Reteguiz and all that they have to offer.
Dubbed "Uniquely Floridian" Kim Reteguiz & The Black Cat Bones' mixes funk, soul and Caribbean Latin Boogaloo SABOR with classic juke joint Diva Blues dishing out high energy ORIGINAL flavor that will satisfy your hunger for great original music and mind blowing re-imaginings of familiar classics!
   "The Black Cat Bones have found a recipe for a hybrid blues sound that will MAKE them a main attraction WHEREVER they play!"  –Jazz and Blues Florida Magazine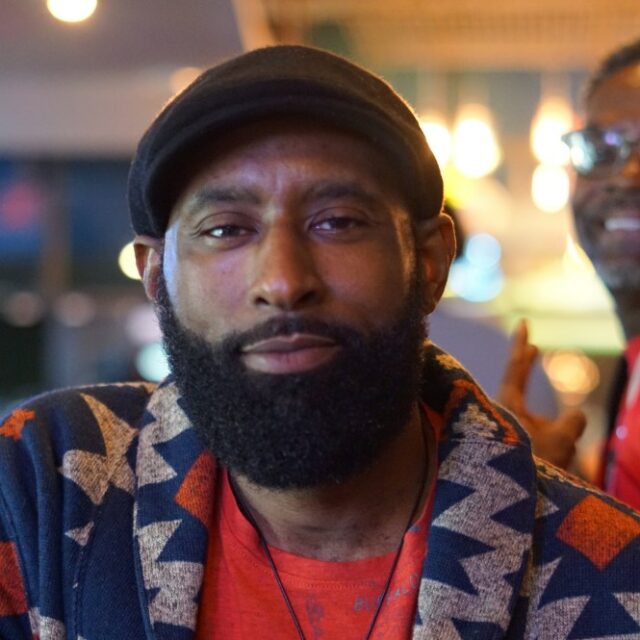 Mal Jones
Recording artist, Founder of The Lyricist Live, Emceee, CEO of Coral Castle Ent, award winning Jacksonville hip-hop/Folk artist, educator and documentarian Mal Jones hosts The Lyricist Live at downtown vision's monthly "Jacksonville Artwalk." A Bronx Born, 23 year resident of Duval County, and pioneer of the Jacksonville indie Hip Hop scene, schools Duval youth using hip-hop culture as an educational tool. In 2013 Mal Jones became the first Hip Hop artist in Florida history labeled a "Folk Artist" By The Florida Folklife Program and division of Historical resources for the traditional skill of improvisational freestyle rapping. Mal is also a public speaker,  guest lecturer, and  advocate for Arts/Education. Hosting a number of Hip Hop workshops that focus on writing, and literacy. Mal also runs a state funded apprenticeship program awarded by The Florida Folklife Program in 2015  that teaches the traditional skill of Freestyle rapping.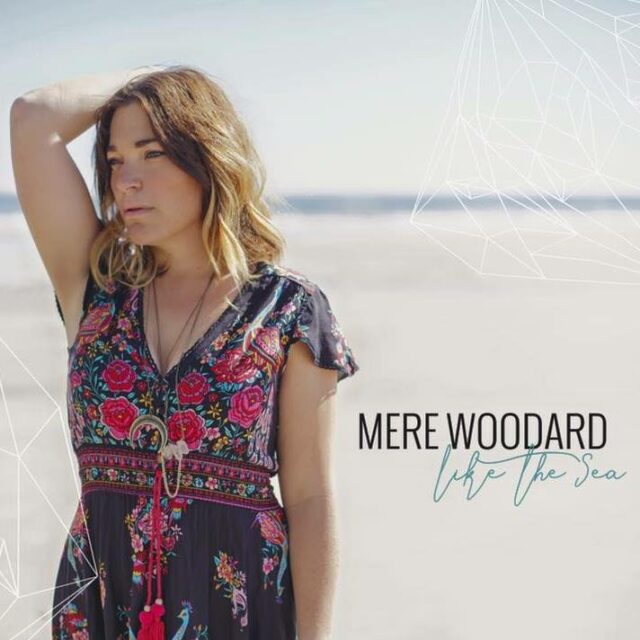 Mere Woodard Band

King Eddie & the Pili Pili Band
King Eddie and Pili Pili have long been popular with the Northeast Florida music fans. Amongst the Reggae bands of the area they shine like a bright star with personality, great sounds, and undeniable audience appeal. Pili Pili, which was named after the Swahili word for "hot sauce", was a fixture at the Panama Bay Club and on the local concert circuit performing on the same bill with the Crusaders, Miles Davis, Spyra Gyra, Branford Marsalis and Third World, to name a few.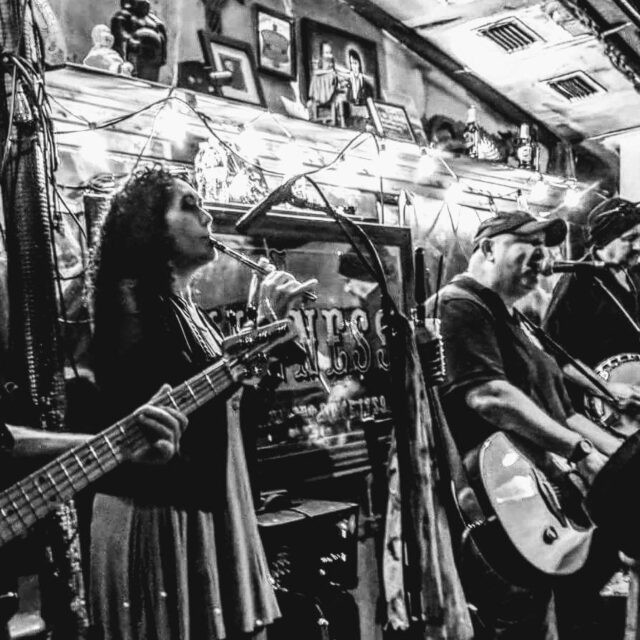 Spade McQuade
Spade mcquade from Belfast Ireland
Played with Irish rock band "energy orchard"
Toured with van Morrison, joe cocker and Steve Earle all over the world.. 5 albums on MCA records in the nineties.. moved to jax FL in 1997 and has been a constant performer in local establishments since arriving.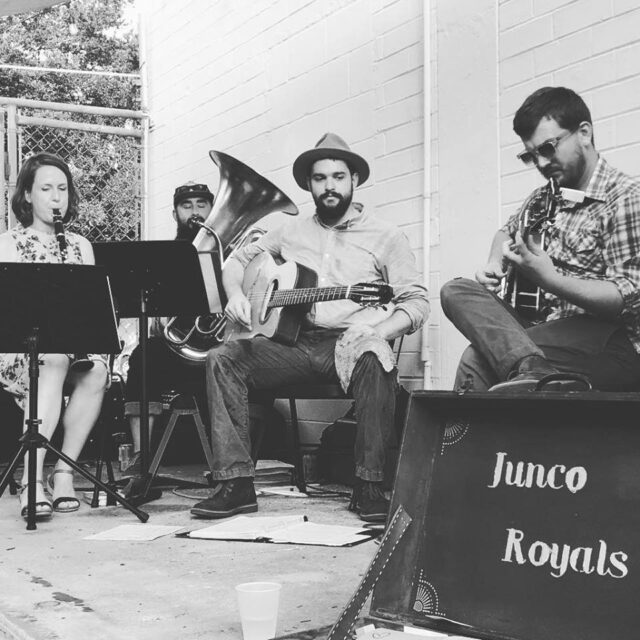 Junco Royals
Based out of Jacksonville Florida, The Junco Royals are a jazz band specializing in traditional New Orleans style Jazz, Gypsy Jazz and swingin blues tunes. Their stompin hot swing tunes and romantic ballads represent a a passion for the great american music styles that remain timeless and indicative of the South's musical identity.
Madison Taylor- Guitar/fiddle/vocals
Sean Clancy-Tuba
Molly Sweet- Clarinet/vocals
Murphy Griffin- Guitar/vocals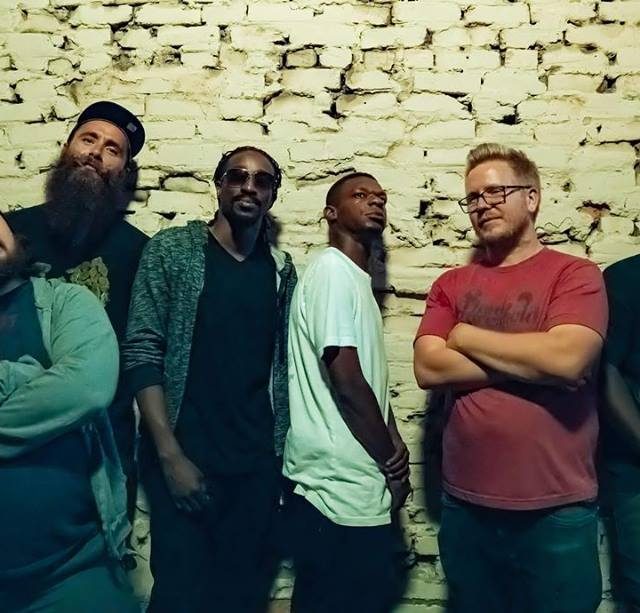 Universal Green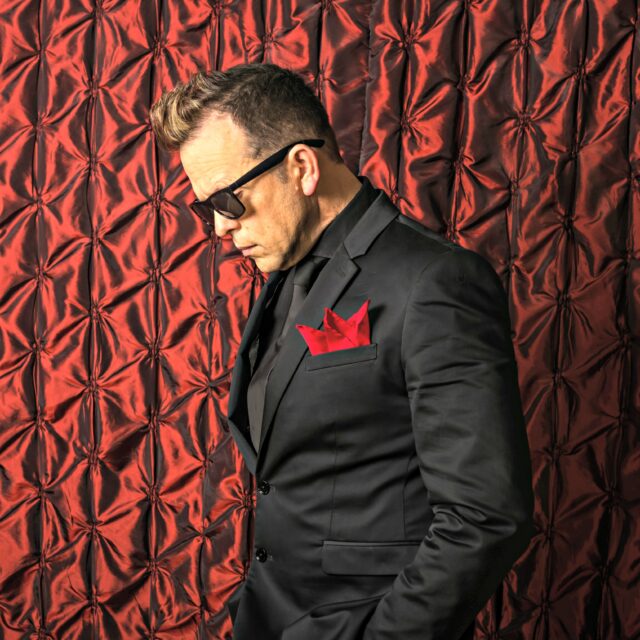 Chris Thomas Band
A native of Chicago and long time resident of Jacksonville, Florida, vocalist Chris Thomas has the style and swagger of Sinatra and the performance excitement of James Brown. A professionally trained and competitive dancer, he combines dance, vocal, and the best musicians in north Florida to deliver an unforgettable performance.
https://thechristhomasband.com