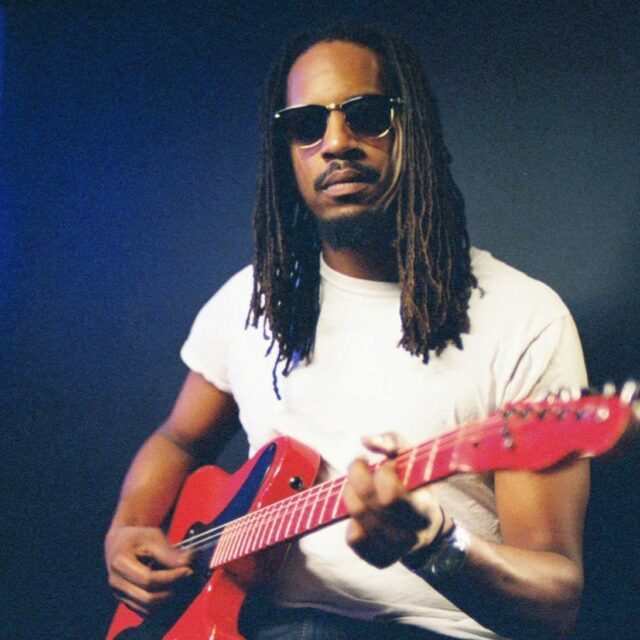 Black Joe Lewis & the Honeybears
Austin-based 
Black Joe Lewis
 is a contemporary singer and guitarist with a bent toward vintage blues, soul, and R&B. Backed by his band 
the Honeybears
, 
Lewis
 draws inspiration from such legendary "shouters" as 
Howlin' Wolf
, 
Wilson Pickett
, and 
James Brown
, as well as smoother crooners including 
Sam Cooke
. 
Black Joe Lewis
 released his debut album on Weary in 2007. Around the same time, his appearance at the South by Southwest Festival in Austin, Texas garnered increased fan and press support. In 2009, 
Black Joe Lewis & the Honeybears
 released 
Tell 'Em What Your Name Is!
, produced by 
Jim Eno
 (
Spoon
), on Lost Highway. The band toured relentlessly over the next year before reconvening at Austin's Public Hi-Fi studio with 
Eno
 to record its even grittier follow-up, 
Scandalous
. The set contained an appearance by the gospel group 
the Relatives
 on "You Been Lyin'." 
Scandalous
 was released on Lost Highway in March of 2011. In 2013, 
Lewis
 returned with his fourth studio album, the raw and raucous 
Electric Slave
. The album was credited to simply 
Black Joe Lewis
, as he'd grown tired of the 
Honeybears
 moniker. But 
Lewis
 soon discovered fans and promoters thought this meant he was now working as a solo act. After taking some downtime, 
Lewis
 brought back the 
Honeybears
 billing for 2017's 
Backlash
 (his first album for INgrooves Music Group), which also found him exploring harder grooves and a stronger rock & roll influence.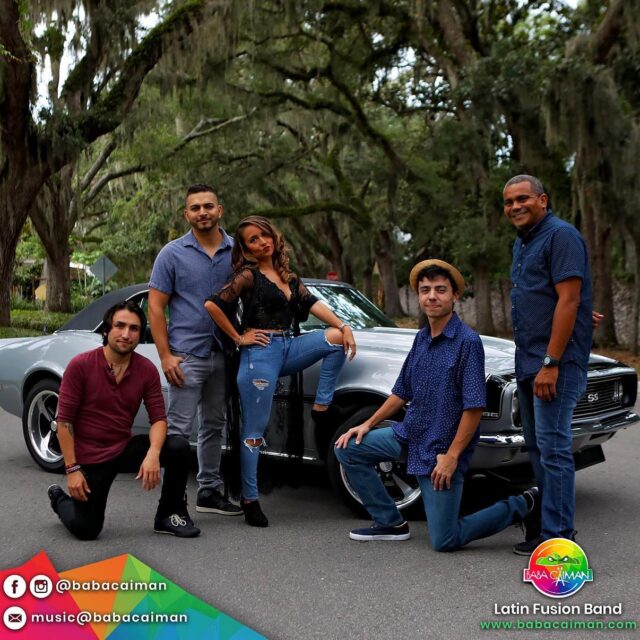 Baba Caiman
Baba Caiman is a Latin Fusion Band, started in February 2016 in Jacksonville, FL by a group of friends who share an intense passion for music and fun!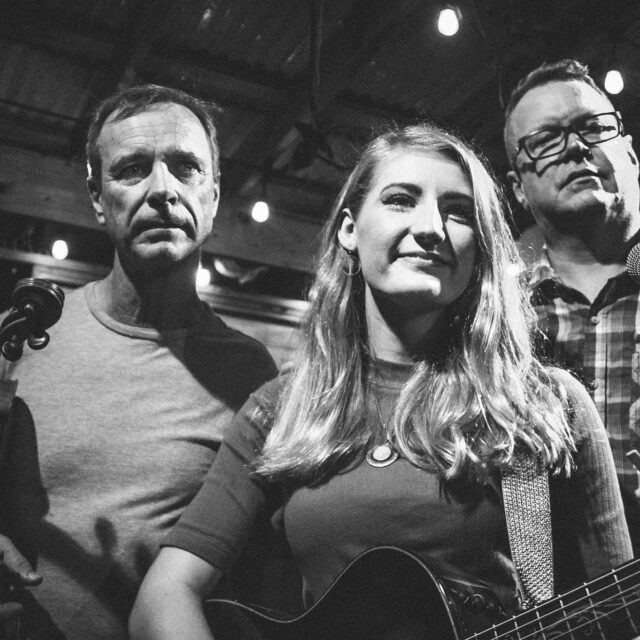 The Bridge Street Vibe
St. Augustine grown band with a Blues/Folk sound and underlying Rock tones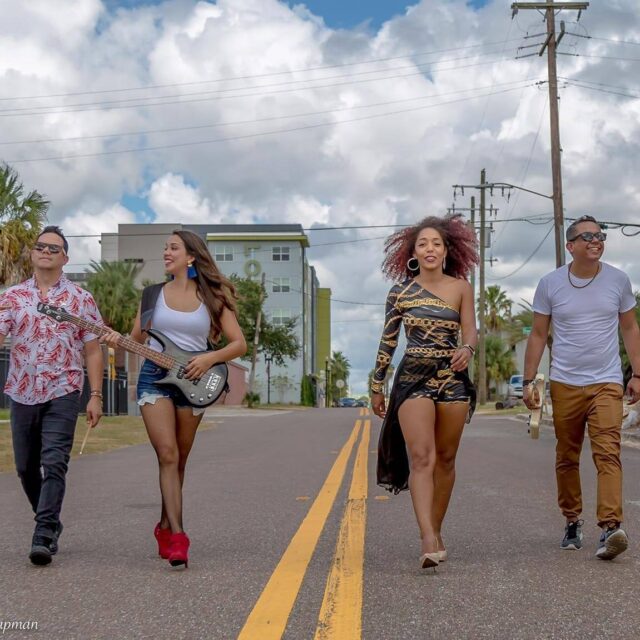 CaribeGroove
Caribe Groove is a local Band from Jacksonville FL created in 2017. The members are originally from different countries: Colombia, Venezuela,Republica Dominicana and Puerto Rico. The band consists of: Mariangel Rosales (bass-guitar and Lead Vocalist), Awilda Quezada, (Lead Vocalist), James Torres (Guitar), Andrés Guzmán (Drums). The band's music gets its influence from a wide variety of modern genres including: Rock, Funk, Hip-Hop, combined with traditional Latin genres including Cumbia, Salsa, Merengue, Latin Jazz, and Afro-Latin rhythms.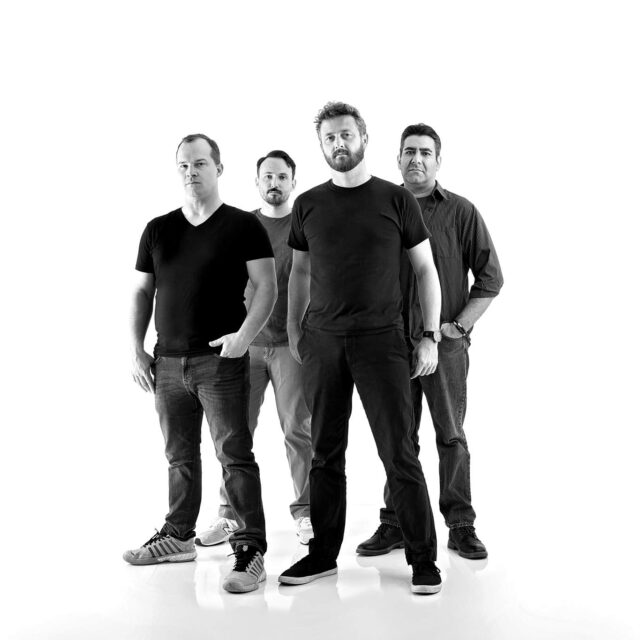 Dakar.band
Based out of the Murray Hill neighborhood in Duval County, FL, Dakar is the analog rock you have been craving in your digital world.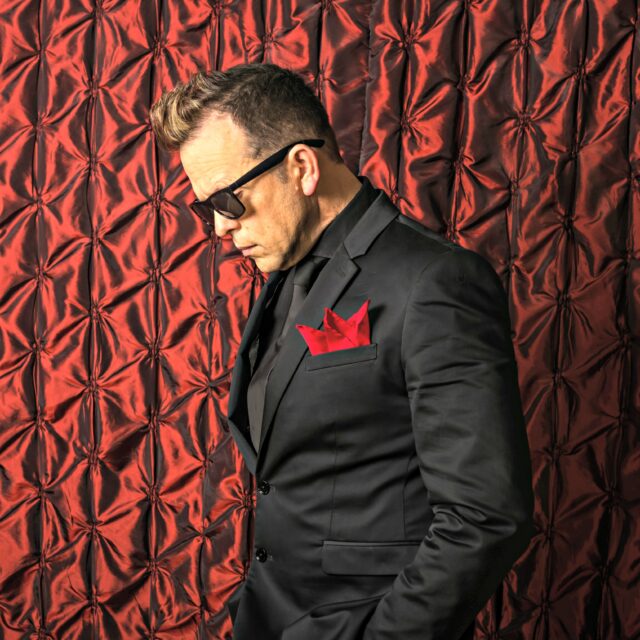 Chris Thomas Band
A native of Chicago and long time resident of Jacksonville, Florida, vocalist Chris Thomas has the style and swagger of Sinatra and the performance excitement of James Brown. A professionally trained and competitive dancer, he combines dance, vocal, and the best musicians in north Florida to deliver an unforgettable performance.
https://thechristhomasband.com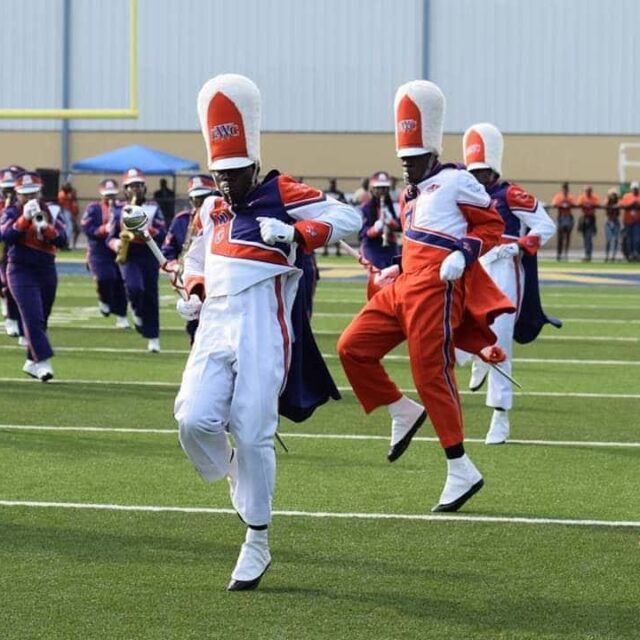 Edward Waters University Triple Threat Marching Band
The Edward Waters College Band is a renowned program and has been persistently in high demand. The band has performed throughout the state of Florida, Georgia, South Carolina and North Carolina. Each year the band performs at numerous high schools and battle of the bands throughout the Eastern Coast. The Triple Threat Marching Band has performed at the Honda Battle of The Bands in 2009 & 2013. The Triple Threat Marching Bands has also made appearances at NFL games, performing for halftime.
The Band program is dedicated to providing educational opportunities for its students in the performing arts. All educational activities will take place in an environment that promotes social and inventive development of the students through creative programs.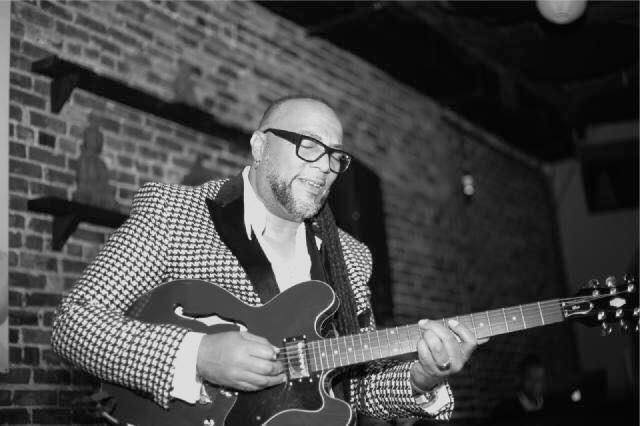 Eric Carter
Eric Carter was born to music, raised in South Florida and now resides in Jacksonville. At age 2 he started playing the guitar. He performed his first concert at the age of 13 and has been performing ever since. He has the opportunity to grace the stage with artists like Al Green, George Benson, Paul Jackson Jr and many others. Eric will take you back to the Blues of his ancestor's tyme, then bring you back to the twentieth century of Jazz.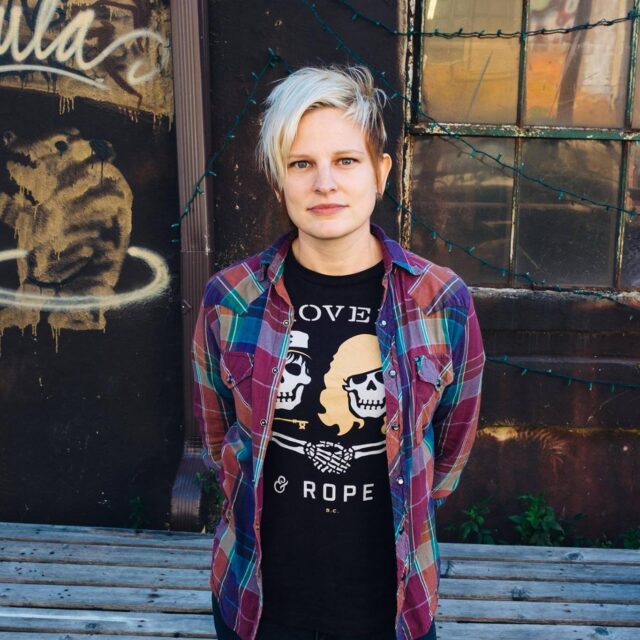 Folk is People
Folk is People is a Florida-based indie folk project led by singer-songwriter and dad joke expert, Stacey Bennett. Their music is eloquently crafted into a melodic blend of stringed and percussive instruments backed by Bennett's driving voice. Folk is People has performed across the U.S., played festivals including SxSW, and has supported nationally touring acts such as Susto, Shovels and Rope, and Justin Townes Earle.
Folk is People came to formed in 2012 as a folk duo with members, Stacey Bennett and Rick Grice. After releasing an EP and touring, the pair took on other endeavors and the project was halted with no revival date in sight. Bennett resurrected the project in 2016 after quitting her job to pursue music full-time and pay homage to her Appalachian roots. Folk is People's first full-length album, The Devil Always Comes, was released October 25, 2016. The record sounds like indie rock married a folk song and started a pop band. It is a conceptual piece depicting the inner dissonance experienced when we reflect on and attempt to reconcile misdeeds in the present pursuit of virtue.
Folk is People's latest endeavor, Happy Birthday Forever, was released in 2020. It is a tribute to the dead and dying, Sisyphus, and the cataclysmic struggle to move forward through madness.  It features a wide array of sounds ranging from plucky honky-tonk tunes to intimate folk ballads.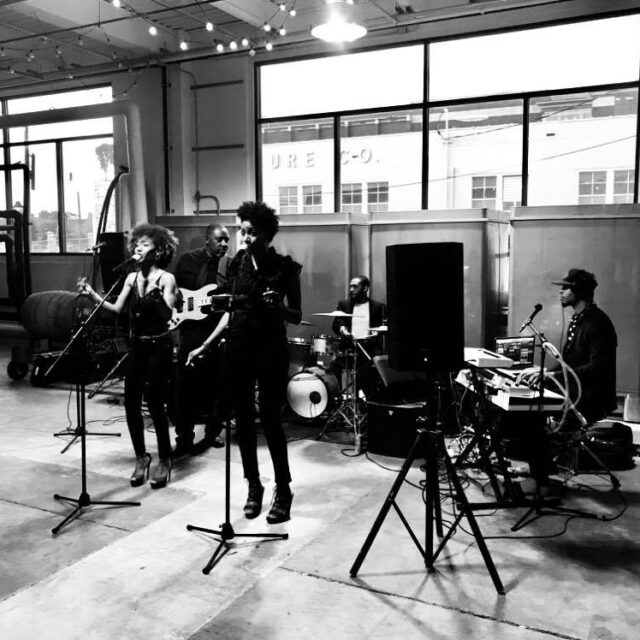 The Groove Coalition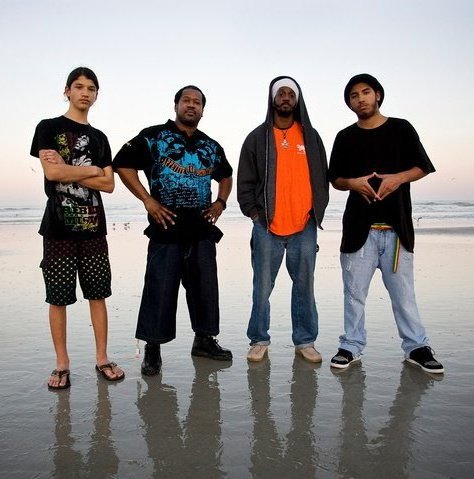 JAHMEN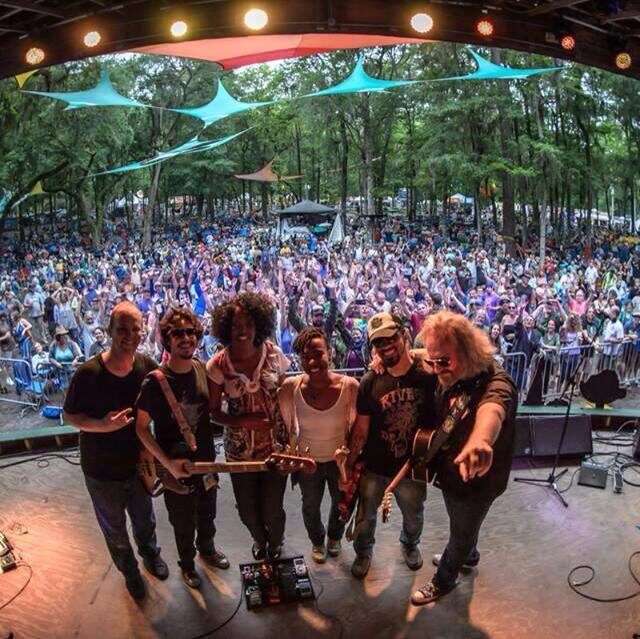 Parker Urban Band
The Parker Urban Band is one of the regions most organic, soulful and sought after bands in the up rising movement of fantastic talent that stays true to real music. Each member has something to say without expectation, to only let the music breath and to be absorb. The soulful grooves, foot stomping funk and spontaneous improv will be sure to draw you into their delicious vibes. They have performed or shared the stage with many amazing talents such as Zach Deputy, Roosevelt Collier, The Lee Boys, Bobby Lee Rodgers, JJ Grey & Mofro, Natalie Stewart, The Duhks, The Wailers, Damon Fowler, Selwyn Birchwood Band, THE MAIN SQUEEZE, The Heavy Pets, Toubab Krewe and the list really does keep going! Fronted by John Parkerurban on guitar, Juanita Parkerurban and Myrna Lynn Perry Stallworth on vox with killer P.U.B family members Ricky Alessi formerly of Chroma, John Mortensen of Mama BLue, James Elam Holloway, and Chris Poland of Fusebox Funk!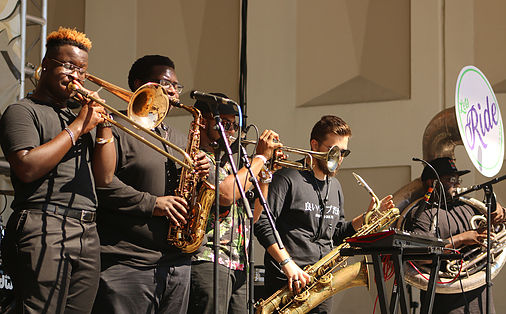 Let's Ride Brass Band
Based in Jacksonville, FL. Let's Ride Brass Band is bringing "That Duval Sound" to the rest of the world. Taking the form of a traditional New Orleans brass band and morphing it into a high energy sound that we like to call, THAT DUVAL SOUND. Founder, Paul Jackson Live, cast this 11 piece ensemble with young, experienced, talented and educated musicians. Our roster is professional and diverse. From intense training in classical, jazz, music theatre, and music theory, we have formed the perfect group for that "Let's Ride" sound. Adding that Real Brass to Hip-Hop, Funk & Jazz Fusion! ​The intensity of the band's energy is fueled by their desire to inspire others. The band understands that music is a universal language and it can be used to lift spirits, bring smiles, and move hips! While working on their original album, they have been "riding out" to all your favorite music. So "Let's Ride" Y'all!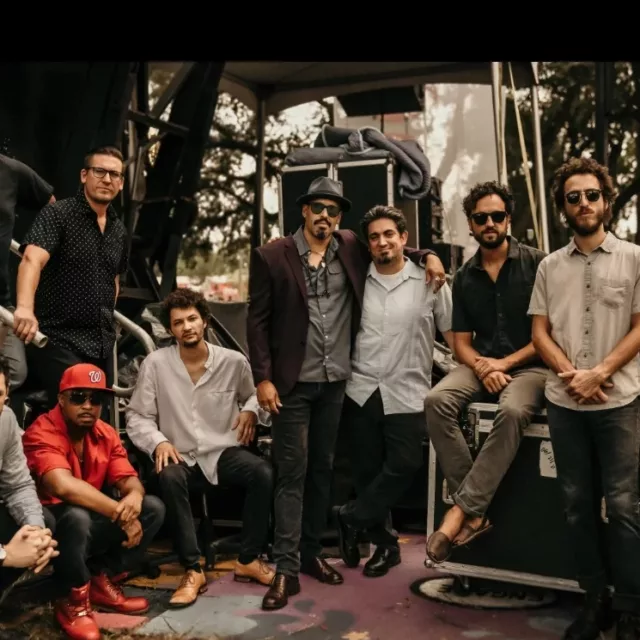 LPT
LPT is a 10-piece orchestra delivering salsa and Afro-Cuban music with their high-energy live shows.  The group came together with the mission of keeping legit 'Descarga' salsa alive. Formed in 2015, the crew realized that playing salsa music was a way to share the diversity of the area with a new, young audience, while still giving the seasoned salsa veterans a taste of that old school. LPT  are becoming the new ambassadors of Salsa music in the Southeast, using the music to bridge gaps between cultures. Dancing and joy has no owner and LPT is well-poised to reinforce the freedom, love and inclusion at the heart of Salsa music and in the hearts of all that enjoy the shows.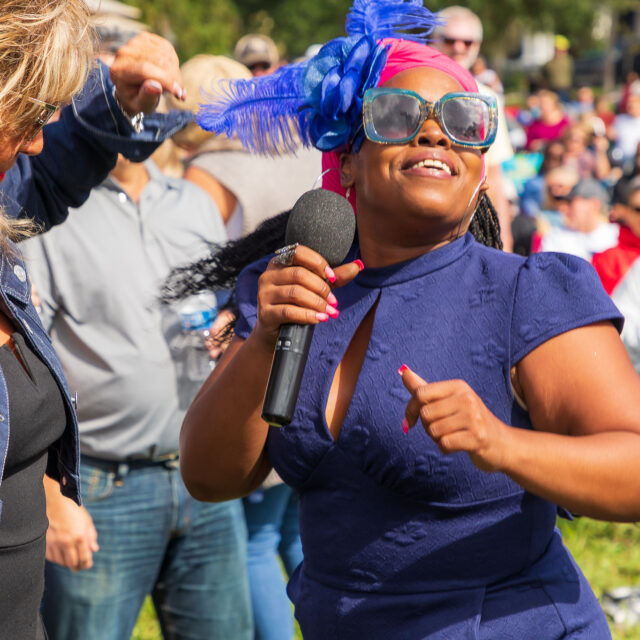 Mama Blue
Channeling music that speaks to the joy and pain of love, parenthood, and the social forces that influence all our lives, she sings directly to the audience, often joining them off stage to make the connection that much more intimate.
Born and raised in Historic Springfield, Mama Blue is a true homegrown talent.  As a graduate of the prestigious Douglas Anderson School of the Arts, she earned a scholarship to Jacksonville University, where she majored in vocal performance & musical theater.  Having performed at many notable events & festivals throughout Florida, the US & Europe, Mama Blue is also a lovely local treat at nationally acclaimed festivals such as Springing the Blues and Jacksonville Jazz Fest. Whether at Porch Fest in Springfield or the International Blues Challenge in Memphis, Mama Blue is a sure bet for a good soul stirrin'.
Akin to such legends as Aretha Franklin, Etta James & Nina Simone and bands like Earth Wind & Fire, Queen & The Stones, Mama Blue is a troubadour of our times. With a signature flower in her hair as the finishing touch to her visual flare, Mama Blue possesses a unique ability to reach people at the center of their souls.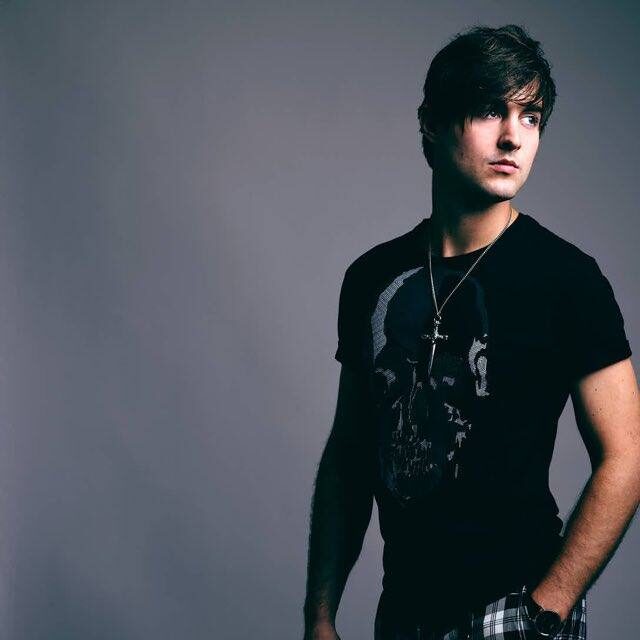 Michael Mason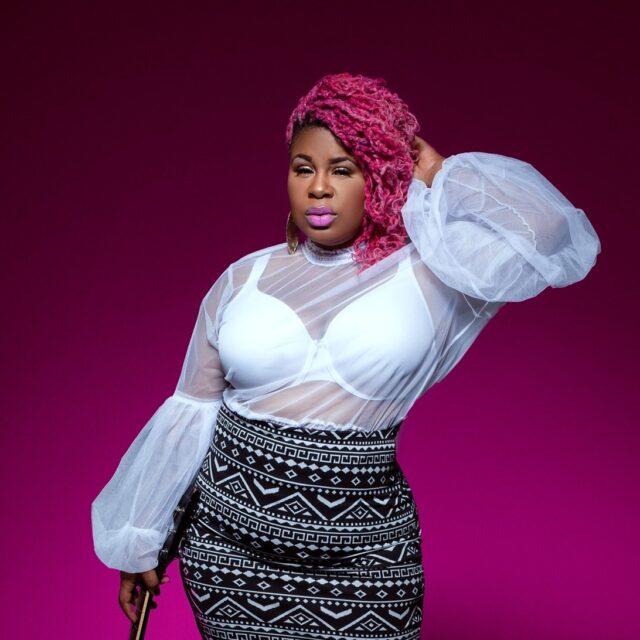 MJbaker Music
MJbaker is an independent singer/songwriter living in Jacksonville, FL who possesses a timeless elegance that mesmerizes her audiences. Whether performing solo or with her band, she exemplifies everything that superstars are made of. She released her first solo album, "Feel Somethin'", April 21, 2017. MJ also released a Holiday EP November 2018. She uses the influences of artists such as Hall and Oates, India Arie, Jill Scott, Lauryn Hill, Billy Holiday, Joan Hart, Pat Benatar and the Dixie Chicks and many music genres like Country, Soul, Jazz, Gospel and Folk. Belting out soulful notes while playing her acoustic guitar, she has mastered the ability to communicate passion, love, hurt and a variety of emotions with little accompaniment. She prefers not to be pigeon-holed into any one particular genre. MJ both excites and captivates her audience and is sure to capture audiences and fans for many years to come.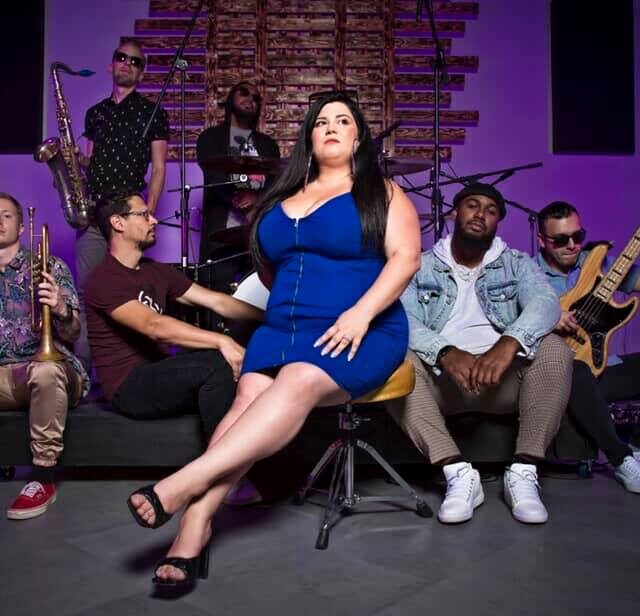 Ramona + the RIOT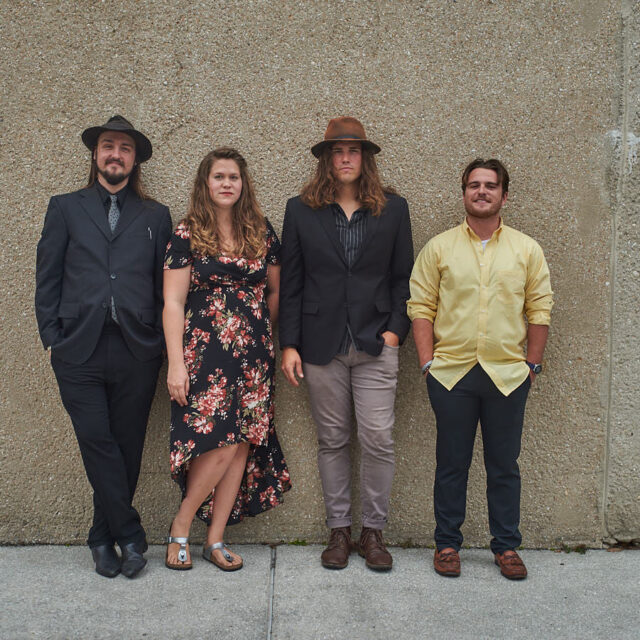 Remedy Tree
Remedy Tree is a modern acoustic original music band from St Augustine Florida. Started in 2015 by Gabriel Acevedo (2018 Florida State Fiddle Champion + Singer Songwriter) Remedy Tree has been developing their sound blending bluegrass, folk and Old time music with new influences to create a truly unique Americana experience. Remedy Tree has shared the stage with major talent (The Steeldrivers, Town Mountain, Brett Bass + Melted Plectrum, Chris Henry, Kenny and Amanda Smith, The Grascals) as they continue to make a name for themselves in Florida. With 3 Studio project under their belt, Remedy Tree in known for their high energy shows and profound lyric-driven songs. They currently tour Florida from coast to coast often across state lines at Bluegrass + Folk festivals and venues alike.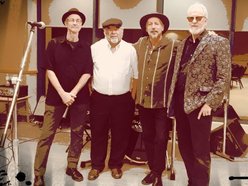 The Rip Currents
The Rip Currents are Jacksonville's premiere "Surf Rock" band. Performing instrumental tunes as well as early 60's and popular classic rock songs. Artists such as Dick Dale, The Surfaris, The Vanduras, The Ventures, Duanne Eddy, Paul Revere and the Raiders, The Astronauts, Link Wray, The Sonics, The Fuzztones, and many others.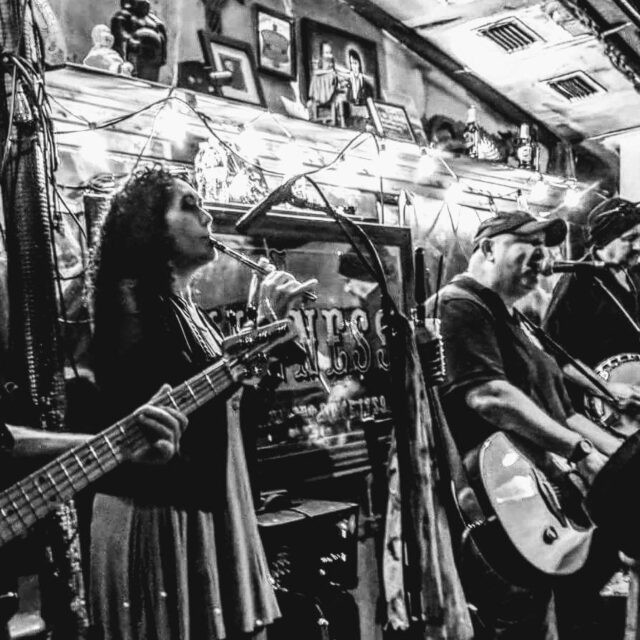 Spade McQuade
Spade mcquade from Belfast Ireland
Played with Irish rock band "energy orchard"
Toured with van Morrison, joe cocker and Steve Earle all over the world.. 5 albums on MCA records in the nineties.. moved to jax FL in 1997 and has been a constant performer in local establishments since arriving.