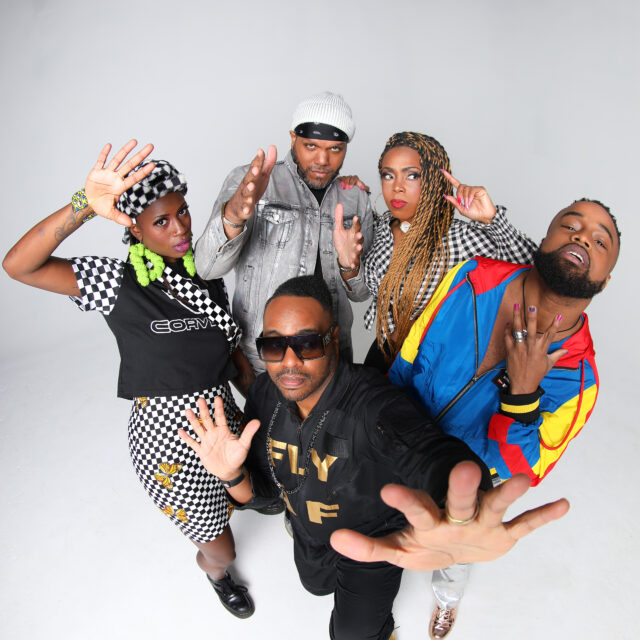 WATER SEED
Water Seed is an American funk band based in New Orleans, Louisiana. Founded by drummer, composer, vocalist Lou Hill, the band has since established themselves as one of the most dynamic and innovative acts in the contemporary funk scene.
Water Seed's music is a fusion of classic funk, R&B, and jazz, with a contemporary edge that incorporates elements of hip-hop, electronic music, and rock. Their sound is characterized by tight, intricate grooves, soaring melodies, and powerful vocals, all driven by a relentless energy that never fails to get audiences up and dancing.
In addition to Hill, the core lineup of Water Seed includes keyboardist vocalist Jentleman Sharp, flutist vocalist Cinese Love, vocalist Rahim Glaspy and vocalist Ten. The band's live shows are renowned for their high energy and infectious spirit, with each member bringing their own unique style and personality to the stage.
Over the course of their career, Water Seed has released several acclaimed albums, including "Wonder Love 1" (2013), "We Are Stars" in 2016(Billboard Chart 26), and "Say Yeah!! Live at the Blue Nile" in 2018 (debuting on 4 Billboard Charts including the R&B Album Chart at 16). They have also collaborated and performed with a wide range of artists, including rapper Pell, singers Lalah Hathaway, Avery Sunshine, and jazz-funk legends of The Headhunters and the JB's.
Water Seed released their first comic book, Sounds of the Wasteland in 2022, which was met with rave reviews. The band released the soundtrack, Sounds of the Wasteland Vol. 1 (2023) featuring standout hits, Winners featuring Pell and Face in the Crowd.
Despite the challenges posed by the COVID-19 pandemic, Water Seed has continued to push the boundaries of funk music, releasing new singles and videos and keeping their fans engaged through virtual concerts and other online events. With their infectious grooves and positive spirit, Water Seed is sure to continue making waves in the world of funk and beyond for many years to come.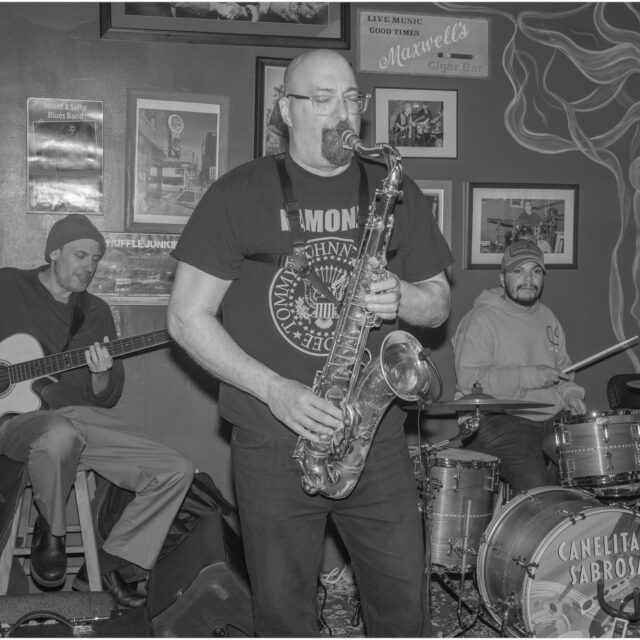 CANELITA SABROSA
Calling themselves Canelita Sabrosa (tasty cinnamon in Spanish), a group of Georgia-based musical chameleons have cooked up a delectable menu of Global Music influenced, Latin Jazz & Salsa groove songs on a debut album that shows off a playful side: a mixture of bossa nova sweet sophistication and street party samba.
With 11 Grammys between them, producer Dru Castro (5) and mixer engineer Ralph Cacciurri (4) teamed up with co-producer and electric guitarist Julio Miranda (2) to bring the eclectic sound of Canelita Sabrosa to life in Atlanta's Parhelion Studios in the summer of 2021.
Serial entrepreneur and conga drummer Chris Nettuno is the Ry Cooder of the group, assembling an "Alpharetta Social Club" type arrangement along with his brother Kenny Nettuno (lead vocals and rhythm guitar) and Miranda, plus full-time musicians including EJ Hughes & Mac Isseks (sax/flute), Justin Powell (trumpet), Matt Stallard (bass guitar), Chunky Sounds (drums) and Frankie Quinones (percussions) for the album, which includes groovy covers of hits from the 1960s (The Beatles' Beatles' Come Together), the 1970s (Bill Withers' Use Me), the 1980s (The Cure's Lovesong) and the 2010s (Camila Cabello's Havana).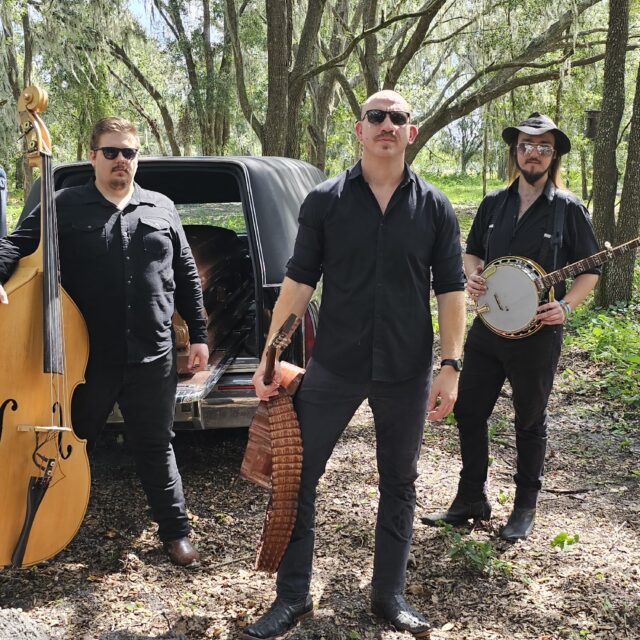 GRANDPA'S COUGH MEDICINE
Fronted by award winning flatpicker Brett Bass, Grandpa's Cough Medicine is an unsanctioned nuclear warhead. Tongue-in-cheek humor, scathing social commentary, unbridled savagery, and a heavy metal attitude paint their original songs with blood, booze and testosterone. Not for the faint of heart. Wear your big boy pants and strap in for an exhilarating, high-octane musical ride. Highly anticipated 4th album coming soon.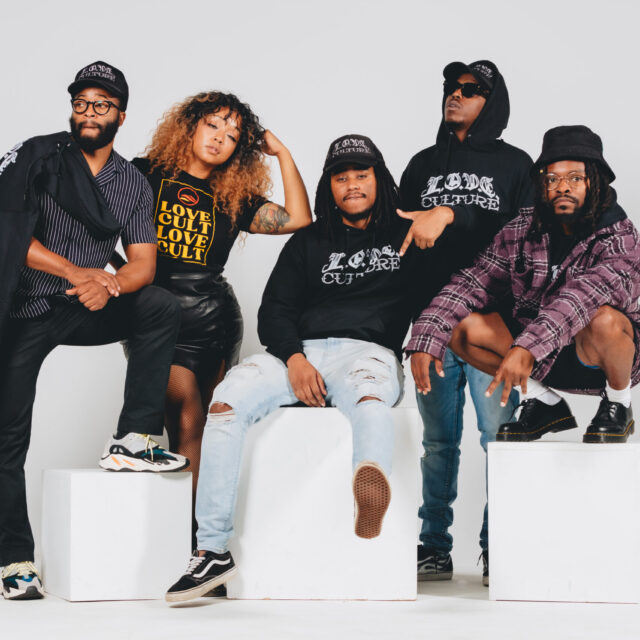 L.O.V.E. CULTURE
Jacksonville, Florida based music collective L.O.V.E. Culture features Che, Rob Mari, Flash The Samurai, SpiritXIII and EASYin2d. L.O.V.E is an acronym for League Of Vibrant Energies and Culture is something that's bigger than one individual. Their first collective project "Fluidity" was released in February of 2017 and was followed by a string of headlining shows and a tour throughout the state of Florida. Their motto is "be like water" which to them means to take things as they come and being adaptable to different situations and roles in life. Knowing when to be calm and still like a lake, and when to rage like a rapid river. The individual entities that came together to form the collective felt that there was a void of positive and strong lyricism in the local and national music scene. L.O.V.E. Culture is also a statement letting the masses know that a little love can go a long way and that the love for music can translate into love for each other.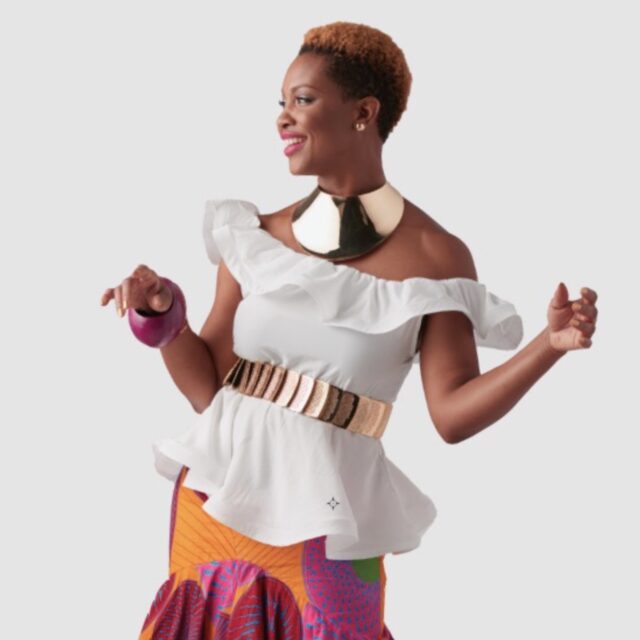 AKIA UWANDA & FRIENDS
Raised as an only child in Jacksonville, Florida, "Akia Uwanda" McDaniel wears several hats in the entertainment and business industries.  She is a Singer, Recording Artist, Actress, TV/Music Producer, Creative Director, Event Producer, Serial Entrepreneur, Podcaster, Humanitarian, and Philanthropist. In the role of an Art & Cultural Advocate, she was a volunteer performer at The Clara White Mission's Clara's Cafe every month for 8 years. Currently serving as the President of the Board of Trustee for Beaches Fine Arts Series and a Board member of Intentionally P.R.E.T.T.Y., she certainly has a heart for nonprofits and community service. As a model, she has glided down several runways and has been featured in magazines worldwide. She won Black Sophisticates Magazine's International Model of The Year 2001. She has played several lead roles in numerous productions at The Alhambra Dinner Theatre and with Stage Aurora, to name a few.  She often performs at music festivals globally, including the JAX Jazz Festival and served as an Emcee as well. Akia is the 2023 Music Excellence Image Awards Winner. Her vocal ability and experiences have granted her the opportunity to wow audiences internationally. For more info, visit akiauwanda.com.

CARMEN
Carmen is an alt rock band from Jacksonville, FL that arrived on the scene in 2020. Front man Chad Villarroel, guitarist Grant Nielsen, bassist David Johns, and drummer Jack Ringca weave together heavy riffs, memorable hooks, and driving rhythm section to create powerful and resonant listening experiences. Carmen mixes rock n roll sensibilities with a touch of pop and has started to take the Northeast Florida music scene by storm. Carmen has released two EPs, Pause/Again and Floor, to date and is currently writing and recording a third.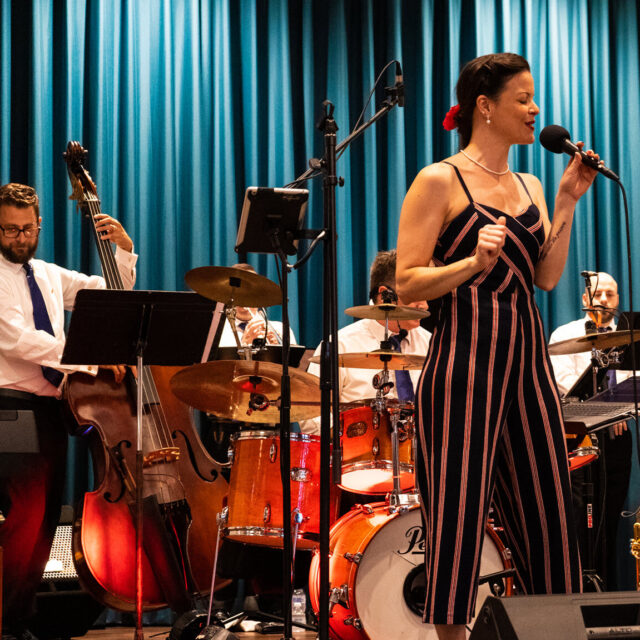 CRESCENDO AMELIA
Crescendo Amelia is NE Florida's premier big band & jazz ensemble. Featuring over 100 years of music from 1920 to the present day, the group works with a diverse range of artists & world class vocalists from all over the Southeast. From jazz trios to full theater performance like "How the Big Band Stole Christmas", "Red White & Swing" and "Dancing through the Decades" the group's mission is to create vibrant, engaging and meaningful performances that bring to life the incredible legacy of big band & jazz music. Through a variety of public & private partnerships, we aim to support the artistry of our musicians and bring joy to our communities through great music. Learn more at crescendoamelia.com.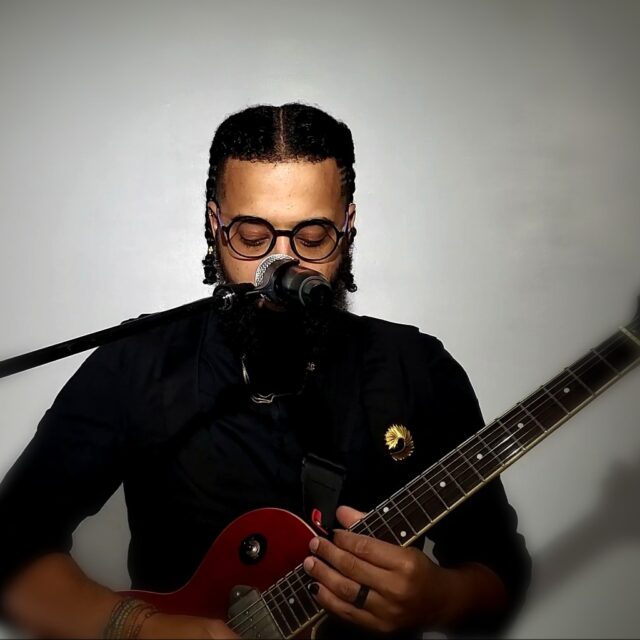 CYRUS GQ
Cyrus GQ is a versatile musician whose performance style can be described as cool, chill, and eclectic. What sets Cyrus apart from other musicians is his unique talent for looping his voice and guitar to create an impressive sound that is reminiscent of a small ensemble. Cyrus's stage presence is sophisticated and captivating as he effortlessly plays and sings, while simultaneously looping his music to create elaborately crafted songs.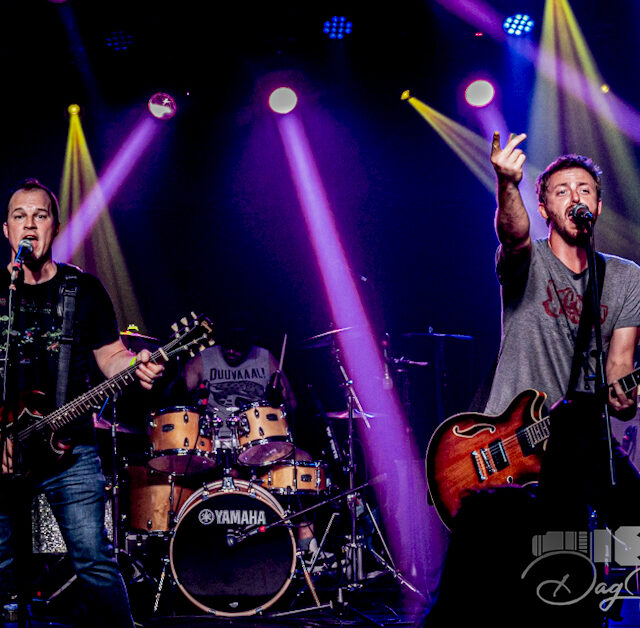 DAKAR
DAKAR is the capital of Senegal. Dakar is a rally race. Dakar is also an American rock band from Duval County, Florida: named after the street in the Murray Hill neighborhood of Jacksonville where it was founded by David Benfield, Darrell Edmunds and Luke Jean in 2019.
Benfield and Edmunds initially based their songwriting in the style of 90s guitar-driven alternative hard rock with 2020's Come and Get It EP and evolved from there, incorporating indie, punk, modern, and southern rock.
In 2021, Dakar followed up with their EP Over the Line, leading off with a raucous dystopian cautionary title track blending overdriven classic rock guitars with ferocious vocals.
After a few attempts with a fourth member, the band recruited bassist Alejandro Soto and recorded their debut full-length, Say It Again, at Friends of Friends studio in Jax with engineer Brok Mendes. The band was unanimous in their account of the nine-month production process as arduous, but gratifying.
Of all the meanings of Dakar, the boys prefer the name derived from the Senegalese local Wolof word meaning "whoever settles here will be in peace."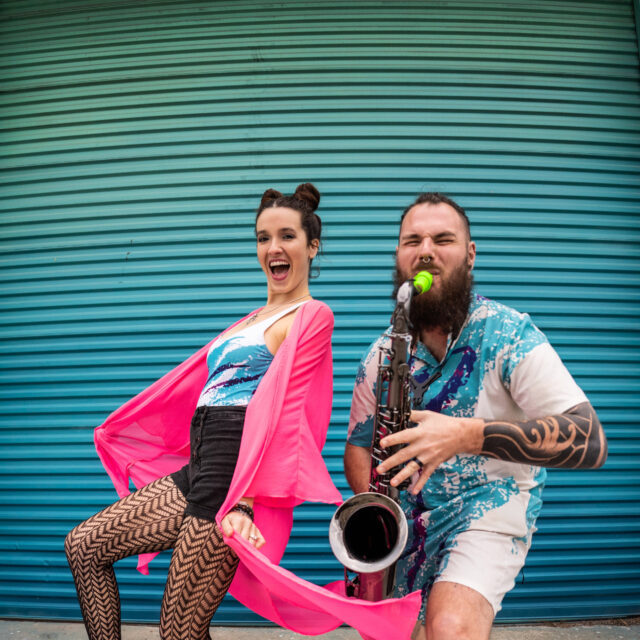 FUTURE JOY
Future Joy is a dynamic live electronic duo from Denver traveling the country full-time in their RV that doubles as a mobile stage. Emily and Zach both DJ, sing, and play keyboard while Zach shreds tenor, baritone and bass saxophone. There is bound to be joy in the future at one of their action-packed shows!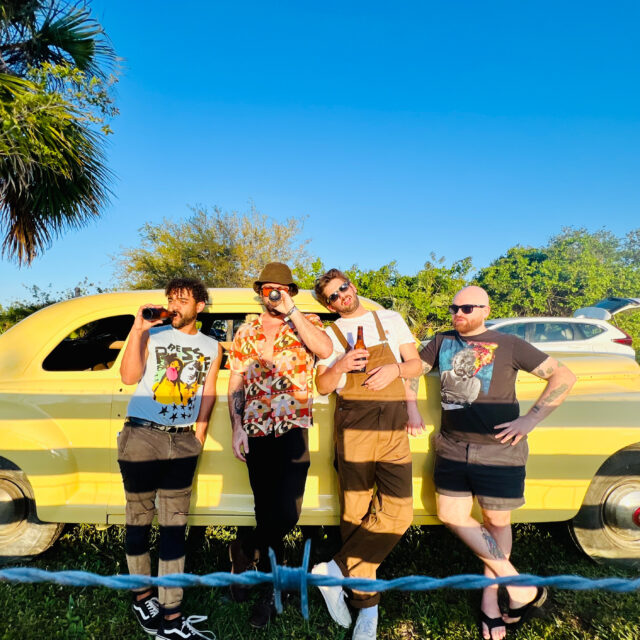 GARY LAZER EYES
Original songwriting that romanticizes revelry and heartbreak, while offering a keen self awareness. Gary Lazer Eyes is the high of a good time, but also the comedown. Their vibrant live performances are a passionate exhibition of these tunes, peppered with tasteful covers ranging from southern rock to bachelorette party anthems, soulfully delivered in their beachy alternative sound.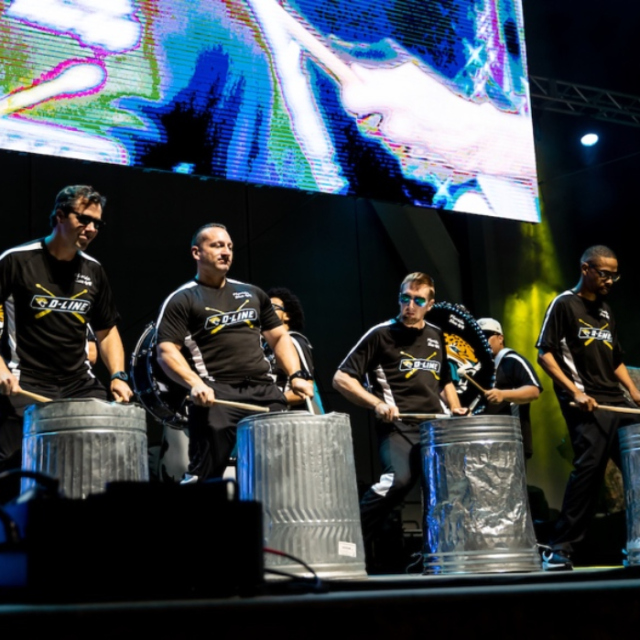 JACKSONVILLE JAGUARS D-LINE
Feel the beat with the official drumline of the Jacksonville Jaguars. The D-Line is comprised of the finest drummers on the First Coast. Since 2004, the D-Line has provided guests an electric game day experience with visual and audio entertainment. The group's repertoire combines both tastes of drum corps and show drumline styles, integrating them into mainstream genres such as Hip Hop, Latin, Rock and many others. Their scintillating beats and stunning visuals pump up the crowd at tailgate parties, special events and all home games.

KARRISSA WADE'S EXTRAVANGZA
Karrissa Wade has been performing for three decades with appearences on local and national television. Known for her comedy and charity work, she's a former Miss South Florida CQ and can be seen locally at Tulua Bistro and Hamburger Mary's.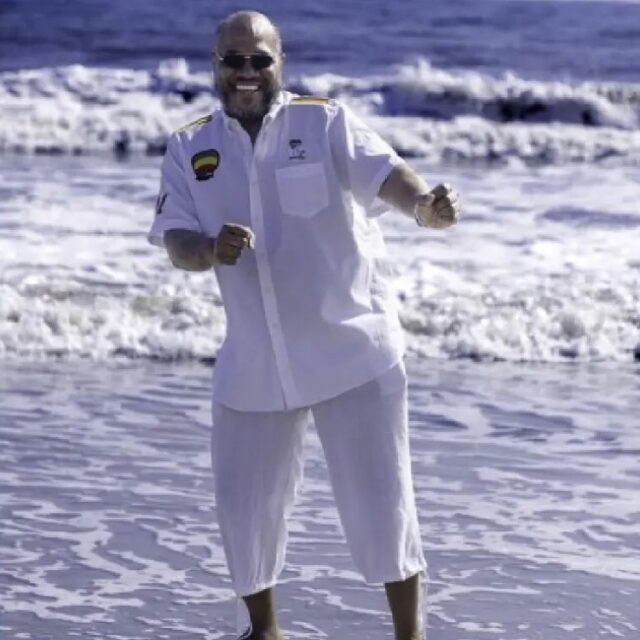 KING EDDIE AND THE PILI PILI BAND
King Eddie and the Pili Pili Band is Florida's oldest and longest running reggae band, having played in North Florida, Georgia, South Carolina and North Carolina for almost 40 years.
The Pili Pili band formed in 1980 and has been a part of some major venues.  In 1983, they played in the first reggae festival in Miami and also played the first Jacksonville Jazz Festival.  In 1984, they were the first band to start "Dancin' in the Street" (the only band the first two years) and started "Reggae Sunday" at the Conch House in St. Augustine.
Pili Pili means "pepper" in Swahili, which is fitting seeing the band has always been "hot, hot, hot" and King Eddie being an international artist.  He had two songs on the charts in France and England from the "King Eddie Murder" CD and has a new release, "Wind Your Body", which has recently gone global.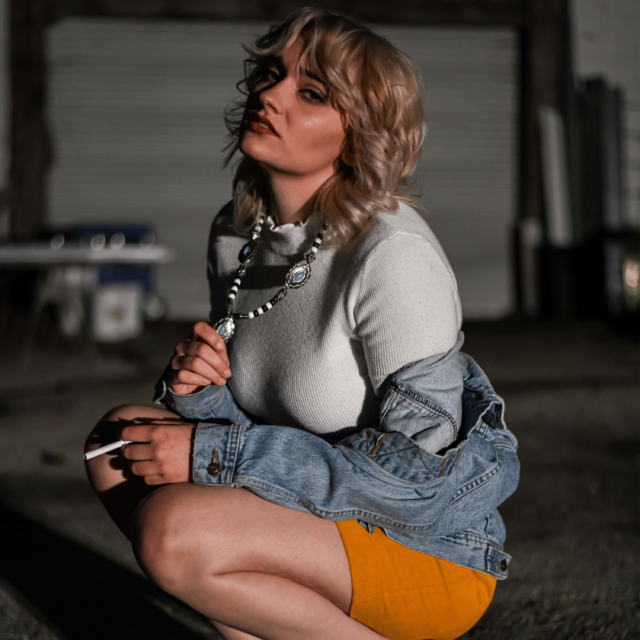 MADISON GRACE
Picture Dolly Parton meets Courtney Love. From Myrtle, Mississippi—population five hundred and forty—to say she is a "diamond in the rough" is quite the understatement. She has been writing songs and playing them in bars since she was eleven, and it shows. That little girl is all grown up and is ready to take on the music industry. She has the ambition and drive to play over 300 shows a year and she is going to make that happen.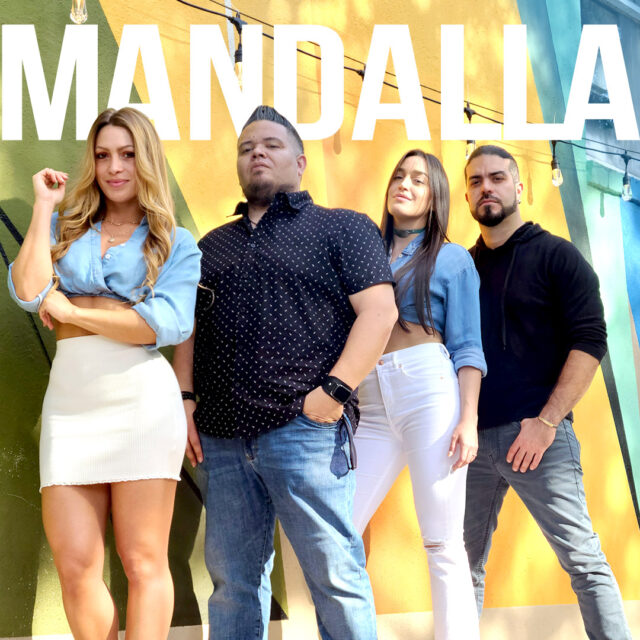 MANDALLA
Mandalla band is based out of Jacksonville, Florida and the band members are originally from Venezuela and Puerto Rico. Three time Winner of Jax Best Local Band Award by News4Jax in 2019, 2020 & 2022. Also, winner of the 2021 WeddingWire Couples' Choice Awards®. They perform a wide range of musical styles from Latin Music (Salsa, Merengue, Pop, Reggaetón, etc.) with the perfect touch of English songs which includes many Top 40 Pop hits. They bring the perfect balance of modern Latin and American music to any type of event. Mandalla also provides special dance performances such as Flamenco, Belly Dance, and Samba among others.
For more information please visit mandallamusic.com/press.

MARIACHI PRIMERA COSTA
Mariachi Primera Costa has been Jacksonville's "First Coast" Mariachi Band since 2017. These musicians play traditional Mexican songs on the vihuela, violin, trumpet and guitarron. Their fun and lively sound will have you dancing and their emotional ballads might bring tears to your eyes. They are excited to join the PorchFest celebration!

MOVING THE MARGINS
Moving the Margins features Simpo, Awilda La Merenguera, Khovu, and Str8up Band.

RAMBLER KANE
Rambler Kane is a singer-songwriter from Jacksonville, FL who presents a unique blend of Americana, drawing inspiration from the vintage eras of folk, country, blues and soul.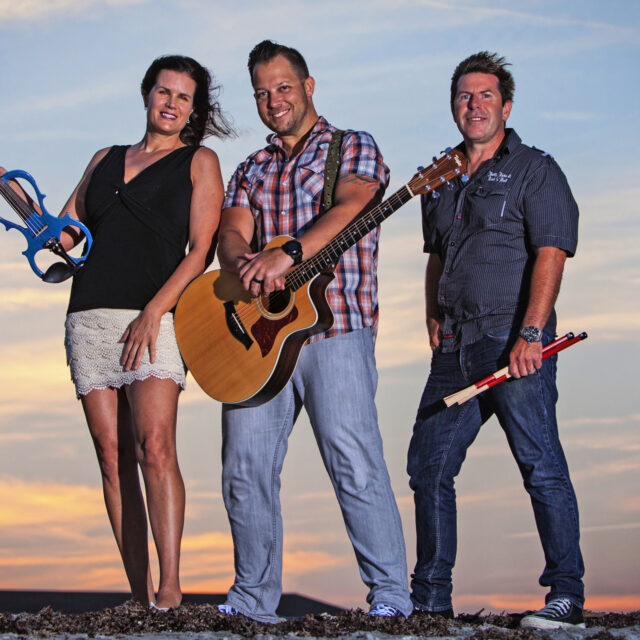 SOLAR TIDE
Solar Tide is a stylish trio based in Jacksonville FL, performing "unplugged" versions of some of your favorite songs from the 70's to modern hits as well as original material. Sarah, Chad & Chris bring a unique sound to the Jacksonville scene with soaring harmonies, matched with guitars, mandolin, fiddle & drums.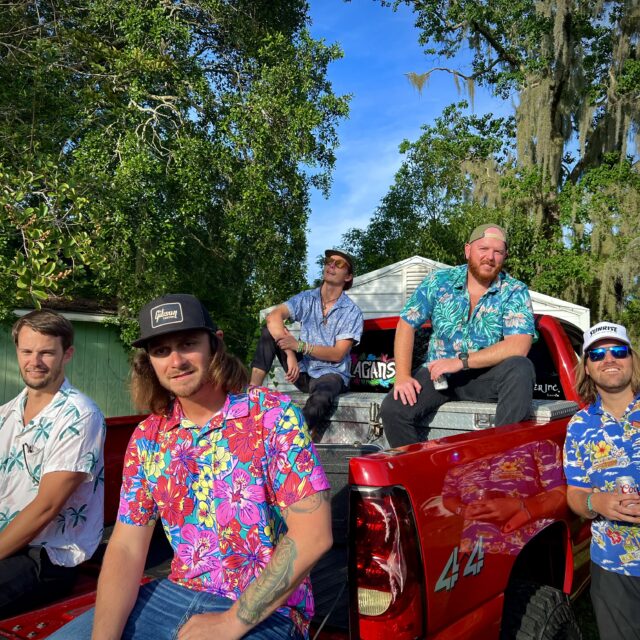 THE HULAGANS
Based out of Jacksonville, FL, The Hulagans are a band who exemplify every part of the coastal southeast's distinct culture, both in their music and their daily lives. The vision was simple – a fusion of reggae and blues to create a unique regional sound paying homage to the music that shaped them.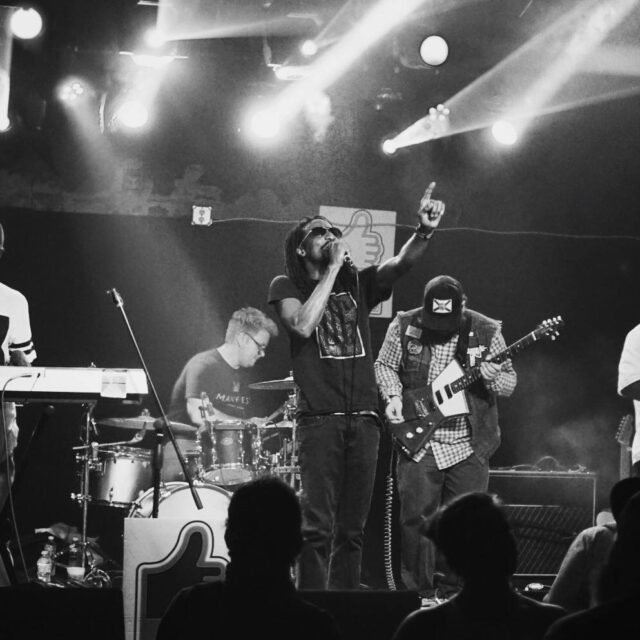 UNIVERSAL GREEN
Universal Green combines six individuals bringing their unique musical flavors to form a Megazord of sound. Their high-energy live shows leave audiences hot, sweaty, and screaming for more songs. Is it a rock band that raps… or a rap band that rocks? Either way Universal Green has been turning heads in the Florida music scene for the last few years. Vocalist Darryl Green fronts the band with James Brown's charisma crossed with the Ultimate Warrior's energy. Add that to a backing band that's tighter than two coats of paint and you have a Universal Green show. The band's recent album captures the raw energy and funky songs that make them a special band to watch. Catch them pulling up in their decked-out school bus in 2023, ready to rock a city near you.  

LET'S RIDE BRASS BAND